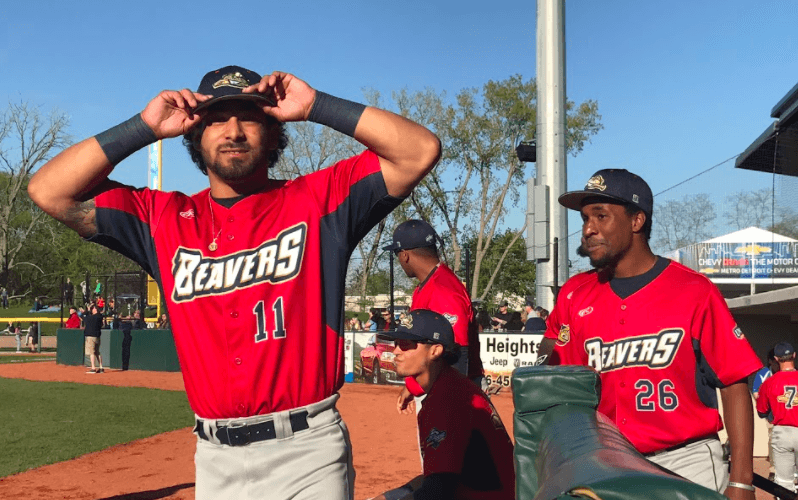 Beavers Use Five-Run Fifth to Power Past Diamond Hoppers
By Steve Marowski
Birmingham-Bloomfield Beavers 6 vs. Eastside Diamond Hoppers 4
Utica — DonAndre Clark was 2-4 with a triple, a walk and four RBI's, and Thomas Roulis was 3-4 and scored two runs in the Birmingham-Bloomfield Beavers 6-4 victory over the Eastside Diamond Hoppers.
Although the Diamond Hoppers had a 4-0 lead after the fourth inning, the Beavers exploded for five runs in the bottom of the fifth. DJ Martinez singled to score Beavers third baseman Dan Kennon, and the next three runs came on Clark's triple which tied the game at four.
"I was just trying to work the ball up the middle and use the big part of the yard," Clark said.
Two batters later, Nick Buckner singled to left field to give the Beavers a 5-4 lead. Clark would get his fourth RBI of the night on a bunt single in the sixth which scored Roulis.
Randy Wynne started on the mound for the Beavers and only allowed two earned runs through five innings. He also had three strikeouts and didn't walk a batter.
Alex Kinch pitched two scoreless innings of relief for the Beavers, and Brian Heldman and Jake Welch each threw scoreless innings of their own.
"Randy battled," Beavers Manager Chris Newell said. "He threw the ball well, and our relievers gave us some great innings."
Diamond Hoppers shortstop Ricky Castro went 2-3 with a double and a walk.
Upcoming Games
Friday, May 19, Utica Unicorns vs. Westside Woolly Mammoths, 7:05 p.m. (Fireworks Friday/Catholic School Alumni Night)
Saturday, May 20, Utica Unicorns vs. Eastside Diamond Hoppers, 7:05 p.m. (WCSX Classic Rock Saturday/Teacher Appreciation Night)
Sunday, May 21, Birmingham-Bloomfield Beavers vs. Westside Woolly Mammoths, 1:35 p.m. (Teenage Mutant Ninja Turtles)