Sponsorship Opportunities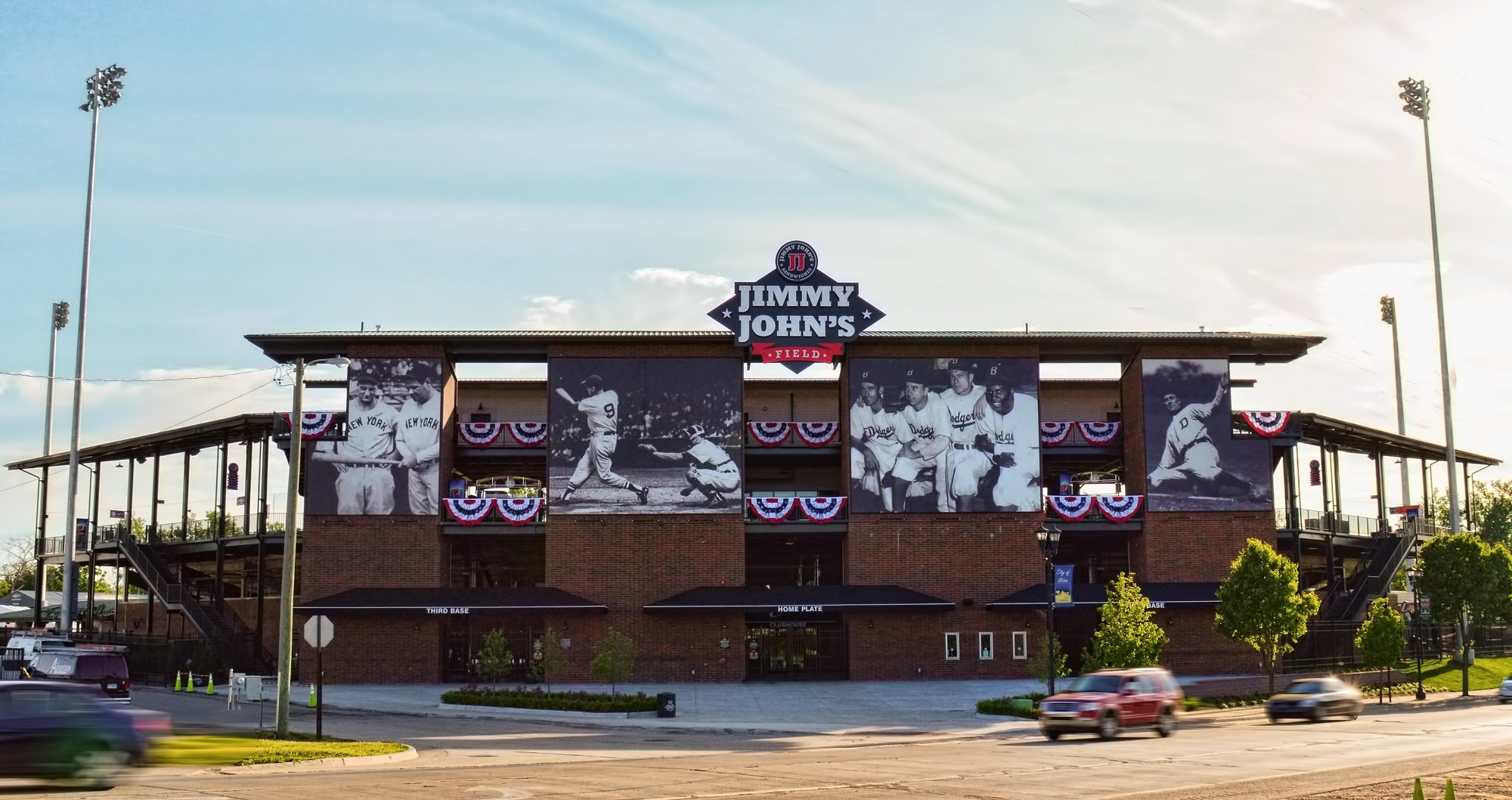 A corporate partnership with the United Shore Professional Baseball League at Jimmy John's Field offers the following benefits:
Significant local and regional exposure
Thousands of positive impressions
Solidifies your leadership position
Creates new business opportunities
Enables you to use the ballpark as a showcase
Creates unique relationship marketing opportunities
Provides public relations initiatives
Enhances community image
Partnership opportunities include:
State of the Art Scoreboard Signage
Highly Visible Outfield Wall Signage
Dugout Naming Rights
On Deck Batting Circle Sponsorship
Team Sponsorship
Fun Game Day and In-Game Contests and Promotions
Official Game Program Advertising
First Pitch Naming Rights
Post-Game Fireworks Partnership
Giveaway Nights (Bobbleheads, Hats, Bats, etc.)
Whether you are looking to build brand awareness or expand upon community involvement, the USPBL and Jimmy John's  Field offer unique, FUN sponsorship opportunities to help you grow your business! We strive to create lasting corporate partnerships, and consistently go above and beyond to make sure all of our partnerships are mutually beneficial.
The USPBL provides a platform for companies and organizations to reach hundreds of thousands of consumers. Jimmy John's Field brings family-friendly entertainment to fans of all ages. It is our goal to help sponsors reach these fans through customized partnerships that meet the client's goals and budgets.
For more details, call (248) 601-2400 ext. 6 or email to sponsorship@uspbl.com.
Click HERE for downloadable version of our sponsorship information.