Host Family Program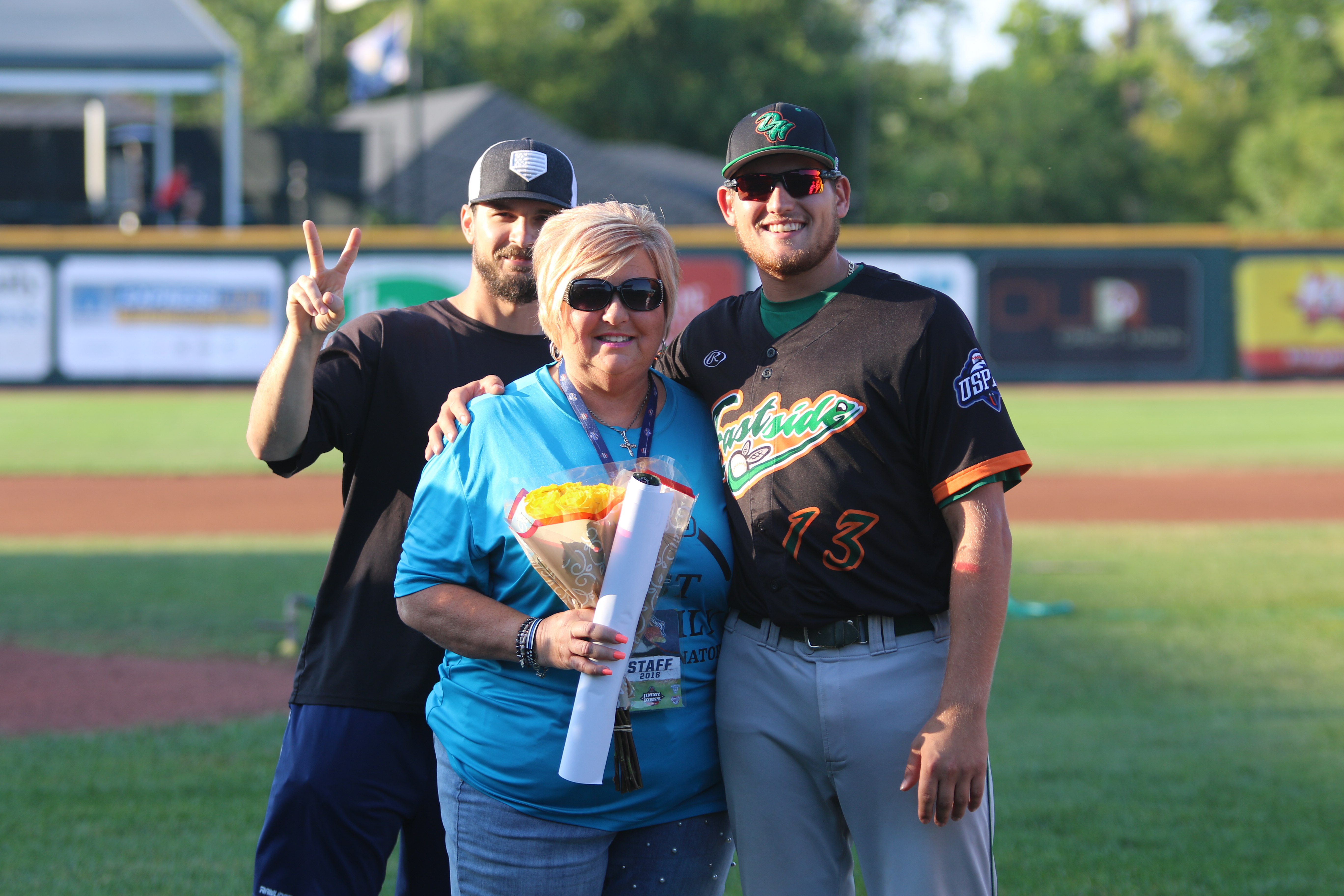 The United Shore Professional Baseball League (USPBL) is currently looking for members of the community to sign up to host its professional athletes. Host families are a wonderful baseball tradition and are vital to the acclimation of young ballplayers into their new communities. The USPBL has established a program that will be first-class and provide our players with suitable homes and families during their time in the USPBL. Players come from all over the United States to pursue their dream and Host Families help this happen. There are players placed in Macomb, Lapeer, and Oakland Counties. Come join our family, you will be glad you did!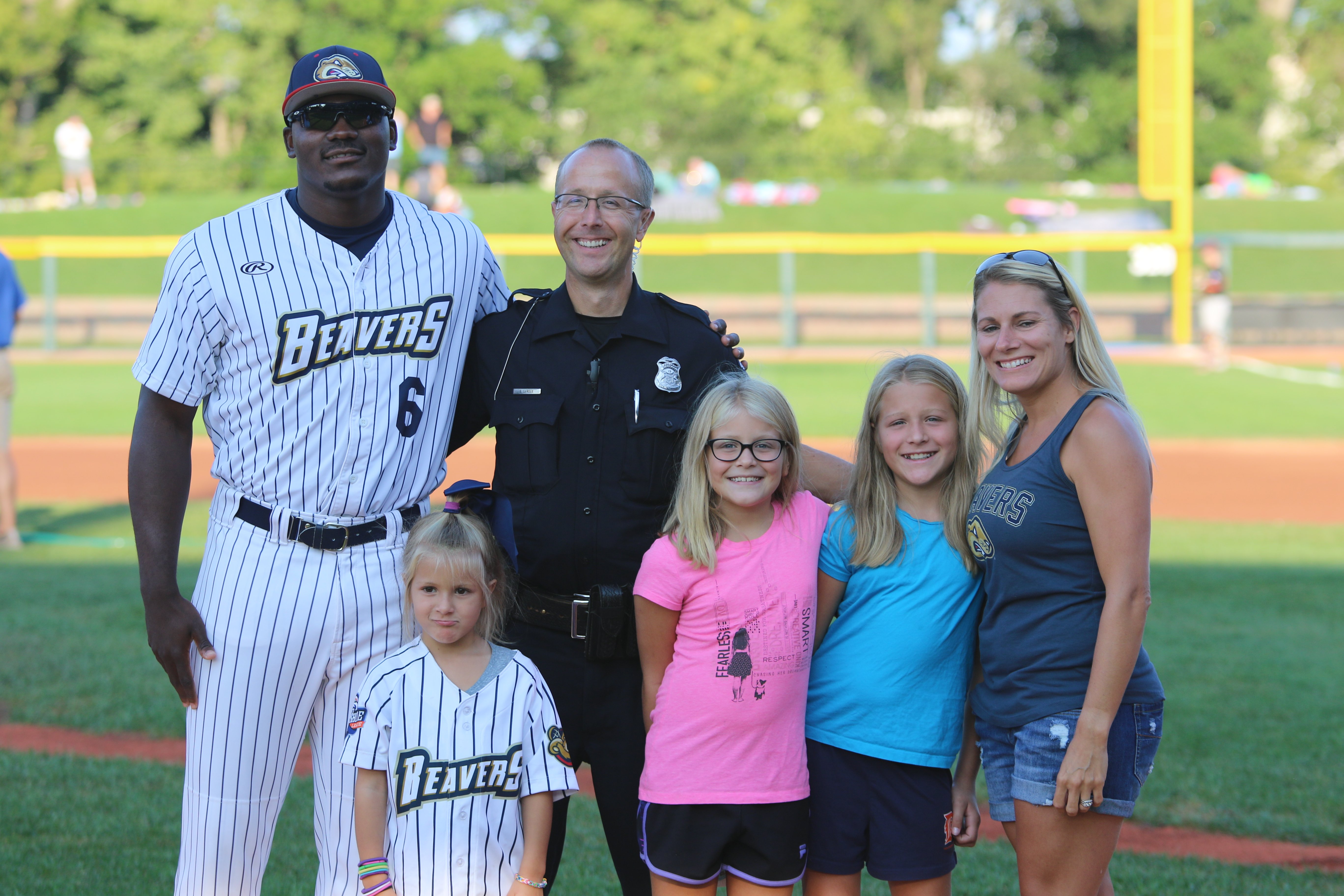 Information about the Host Family Program:
Players will be determined no later than May 1, 2023.
Players will range in age from 18-26.
League policy is to pair 1 or 2 players per family. Never more than 2.
Interested families will need to complete an application process prior to being awarded a player.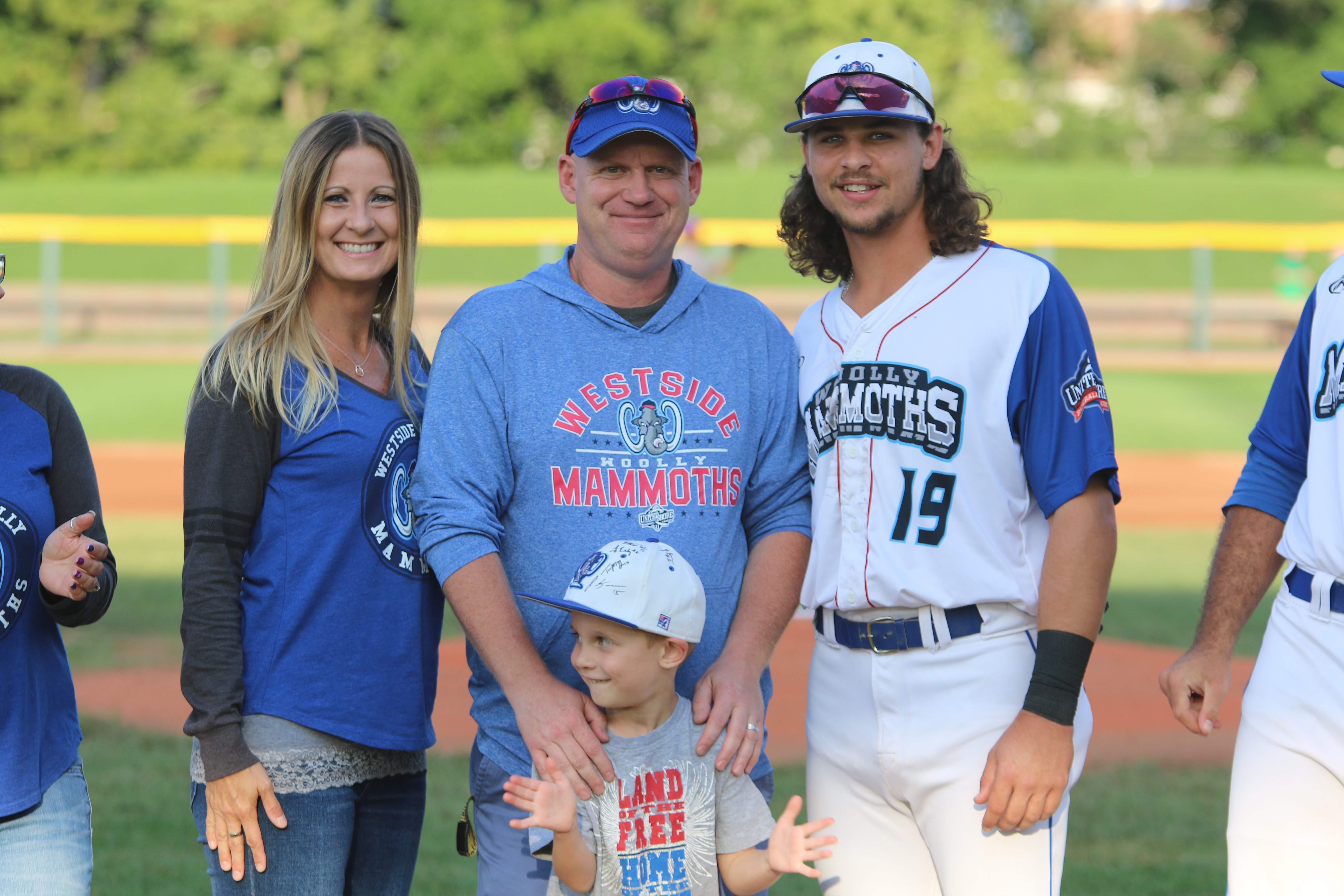 Information about the Host Family Program Benefits:
Host Family Shirts
Host Family Lanyards
Eight Tickets per week to attend games
$200 in Vouchers to be used at the ballpark
20% Discount at the ballpark
Hungry Howie's Pizza Gift Certificates for five large pizzas per family
1 JAX Car Wash Card for nine washes per family
MJR Movie Passes for four per family
Host Family Recognition on the field and on social media
Two Host Family Parties at the ballpark
USPBL players will be paid professional athletes working towards their goal of playing baseball at the highest level.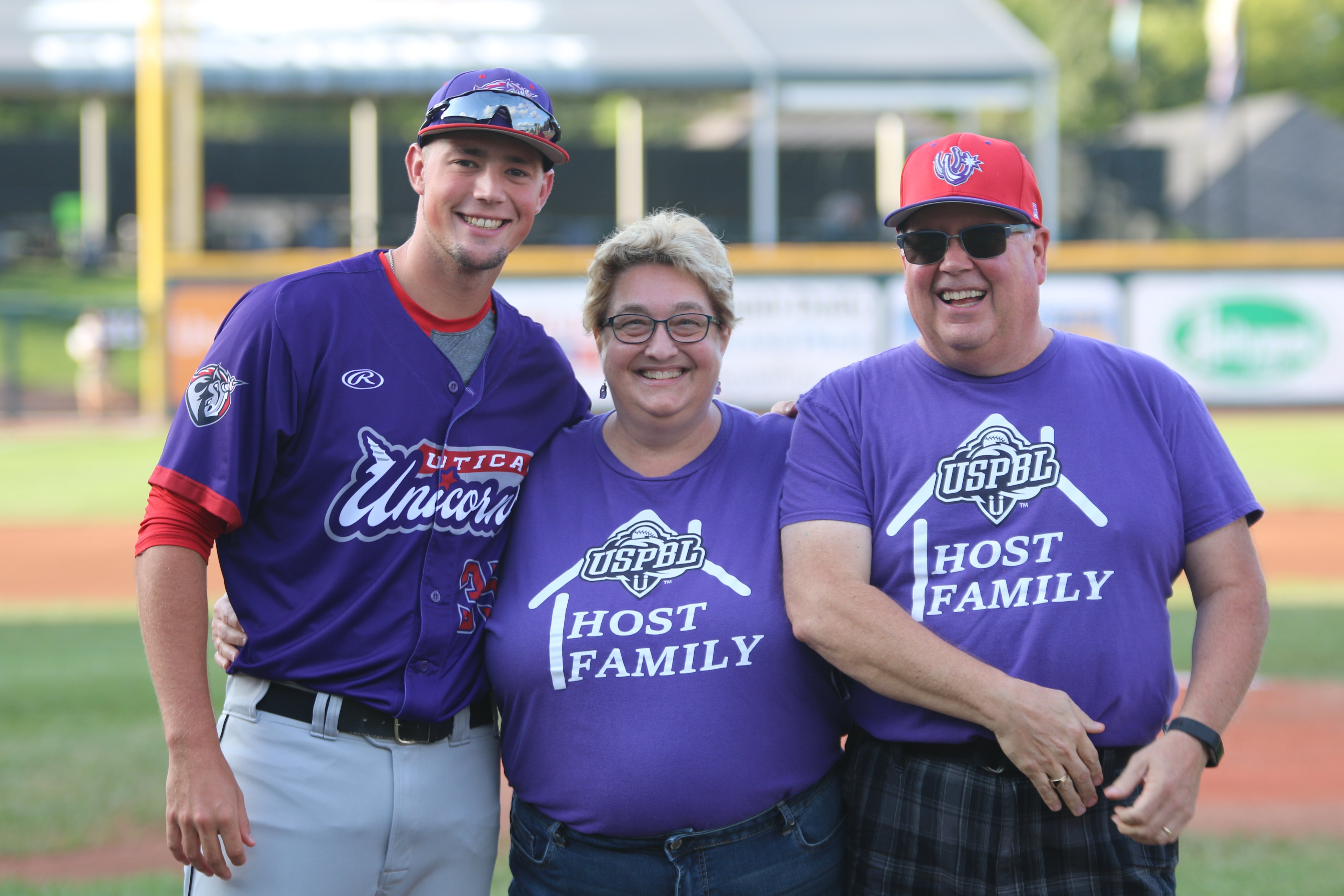 Host Player's Moms Speak Out:
"I am grateful as another for host family programs – such as the one Sandy Wilton is running – because there is no monetary value assigned to peace of mind both as a player and a parent. Knowing my son (Ramon Ortega) was taken care of, treated as a family member, and as stress free as possible, while he is out fighting and pursuing his dream, in invaluable. In fact, I know for a fact my son could not of pursued his dream without Sandy's help. Having a host family allowed my son to maintain his bills so that he could continue to concentrate on chasing his dream. Now he is with the AAA of the San Francisco Giants. All because someone acted in kindness and families opened their arms and home to my son. Thank God for host families!"
– Ms. Ortega, USPBL Player's Mother
"These boys are struggling to make ends meet, payback college loans… and follow their dreams. Many would have to throw in the towel and call it quits just out of necessity without a host family. Host families give these boys one more chance at their lifetime dream. In the past, we have always found a way to help Tom, but on occasion there were times when it was tough. This is where host families play a big part in helping the boys follow their dreams… not only by putting a roof over their heads and feeding them… but also giving them support. We lived several hours away from our son, as do many of the parents. These boys are dedicated, helpful and need very little guidance but as a parent it was always good to know someone was always there to look over him… and is he did need something you were there to help. Thank you does not convey the amount of gratitude I wish to express to our past host families. They will forever remain part of our family and it is safe to say Tom will be part of theirs. If you have any doubts about becoming a host family… please give it a try. The rewards will outweigh the doubts in about an hour. And your new son will be forever grateful!
– Mrs. La Congo, USPBL Player's Mother
Player Testimonials:
"Having a host family during my first year in the USPBL is actually the only reason I was able to play this year. In my situation I could not financially afford any housing option outside a host family. And thank God, because I wouldn't have been able to live out a dream."
–Ray Ortega, Birmingham-Bloomfield Beavers
"Living with a host family was a great experience. They included me in their family and made me feel welcome. They invited me to activities they were doing throughout the summer and were always at my games cheering me on."
–Jared Gaynor, Eastside Diamond Hoppers
"Throughout my time in professional baseball, I have made no greater or meaningful connection with a set of individuals than my two host families. From day 1. I was adopted into each family as if I were their own. Whether it was the home-cooked meals before or after games, the homey atmosphere to come home to after a practice, or simply just having people to confide in, the bond between myself, as a player and my 2 host families is unspeakable. While most are lucky to be blessed with one family in this lifetime, baseball had truly blessed me with 2 homes away from home."
– Andrew Carber, Utica Unicorns
Host Family Testimonials:
"My husband and I became a host family because we wanted to pay it forward. We live and work in this wonderful community and have a great love of baseball. We talked about it for the first two seasons. Season three was the clincher when we saw Sandy Wilton, the host family director, on the local news. The league needed families. My husband looked at me and said, this is our sign. Now, going into our third season as a host family, we know we've gotten so much more than a pay it forward. We've added to our family with lifelong relationships. We love these young men like our own and matching them achieve their dreams in a special feeling all it's own."
– Jan Seelinger, Host Mom
"Our family decided to become a host family in 2018, and we've enjoyed every part of the experience! We've hosted four players now, and out young son calls all of them his brothers. I could not possibly have imagined the profound extent of the positive impact these relationships have has on our child. Being a host brother has allowed him some amazing opportunities to take along at the stadium and be welcomed like a member of the team, and these memories are truly priceless for him and for our family. We remain in touch with all of our host sons and have enjoyed the opportunities to meet and connect with their families, too. These young men actively participate in family life and are simply a joy to have in our home. In addition to gaining an amazing family member, being a host family also connects you to a wonderful community of caring and friendly people, the host family network. We've enjoyed sitting in the stands together every week, getting together for picnics, teaming up for charitable work as a group, and staying connected with each other through the winter months on social media. I am so glad we took the leap to become a host family, it's just been an all-around positive experience for our family."
– Mary Hillberry, Host Mom
"We started out wanting to help support a player int heir pursuit of a career in the MLB, thinking that maybe a family cheering them on in the stands and home cooked meals would make the journey a little bit easier for them. We never realized we would actually be gaining a real addition to our family. Every player that has stayed with us has become a real part of our family and we have also gotten to know theirs. We stay in touch often and they still come back to visit us. We chose to keep supporting these gentlemen and keep returning to the host family program because not only do we get to go to the ballpark and watch professional baseball that is very family friendly, has a positive atmosphere (and very close to home!), but we get to cheer on a member of our family at the same time. It brings a smile to my face every time our host player looks up in the stands, smiles, and waves at our daughter and our family, and our daughter gets the biggest grin, smiles, and waves back. We are blessed to be able to be part of this program and a part of the someone's journey. There is just nothing like it!"
– Sarah Grosch, Host Mom
"Our advice to anyone that is thinking about becoming a host family is DO IT! Being a host family is such a wonderful opportunity. It is so much more than giving a player a place to stay and feeding them. It is opening your heart and home and adding a new member to your family. Our player, James Ball, fit right into our family. He went on family activities with us and was a huge help around the house. It was great getting to know the other guys on the team and having them over for dinner. We enjoyed showing him around the Detroit area, things that he does not have in St. Louis like Coney Island, drinking Verners and going to the cider mill. WE were able to go to all his games and cheer on the Beavers. We were also lucky enough to be with and celebrate this team's championship win at the end of the season. We still keep in touch with Jimmy and look forward to watching him grow in baseball. We are so excited for the next season and can't wait to get a new player!"
–Julie & Scott Breil, Host Family
"Being a host family for the USPBL was one the best decisions we've ever made as a family! This season will be our fourth year hosting. We have not only gained lifelong friendships through this, we've grown our family. Every player we've welcomed into our home has been so respectful. They have been such great mentors to our boys (ages 16 and 14) and have become more like brothers. Most still communicate with us on a daily basis. We would highly recommend this experience for any family that is willing to help a young man's journey!"
– Wendy Bright, Host Family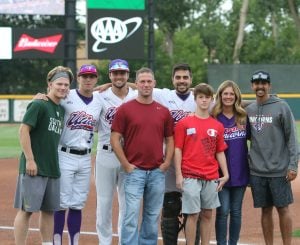 Please CLICK HERE to complete the form if you are interested in becoming a host family. You may also contact Mike Zielinski, Director of Baseball Administration at mzielinski@uspbl.com.