Host Family Program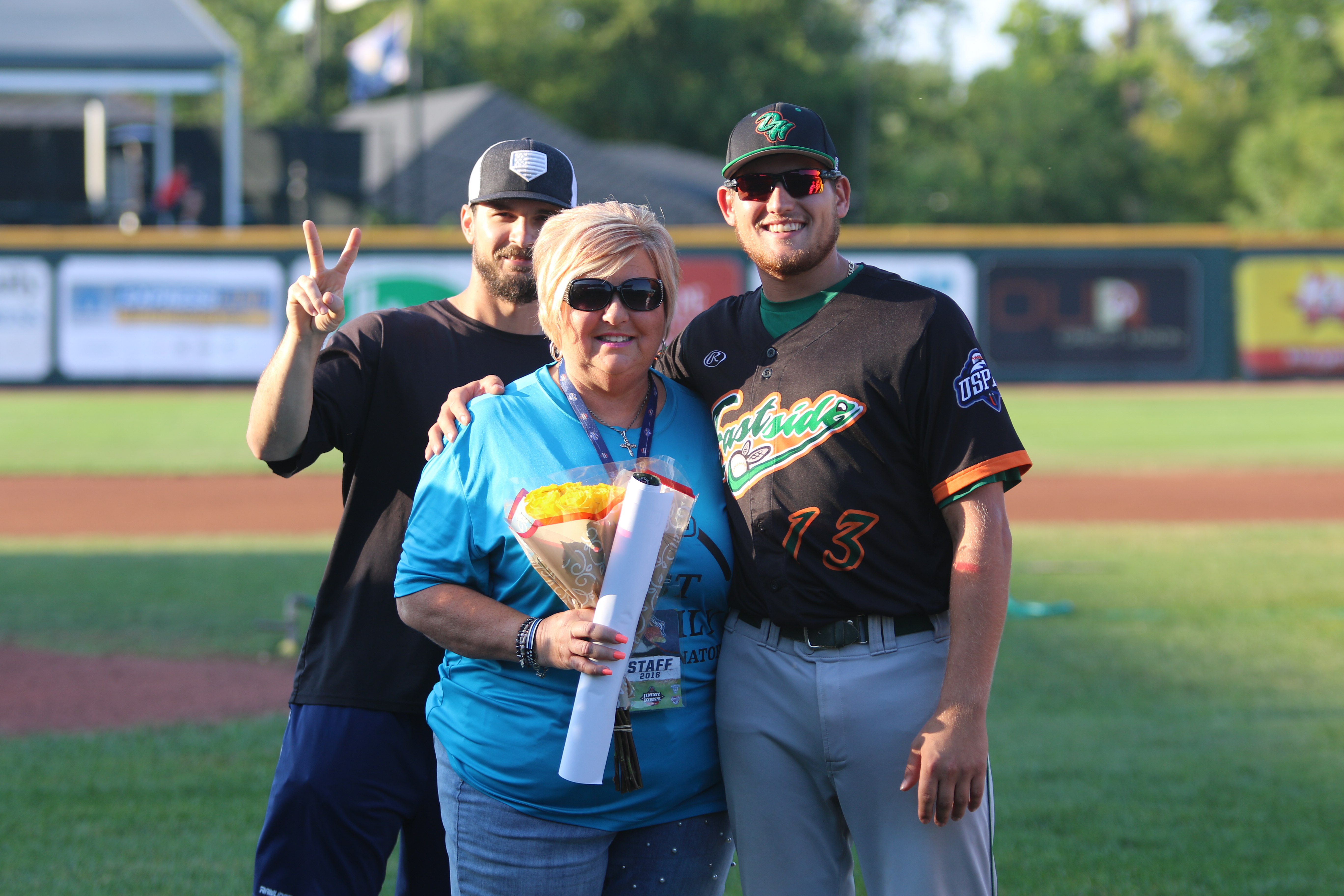 The United Shore Professional Baseball League (USPBL) is currently looking for members of the community to sign up to host its professional athletes. Host families are a wonderful baseball tradition and are vital to the acclimation of young ballplayers into their new communities. The USPBL is looking to establish a program that will be first-class and provide our players with suitable homes and families during their time in the USPBL. Players come from all over the U.S. to pursue their dream and Host Families help this happen. There are players placed in Macomb and Oakland Counties. Come join our family, you will be glad you did!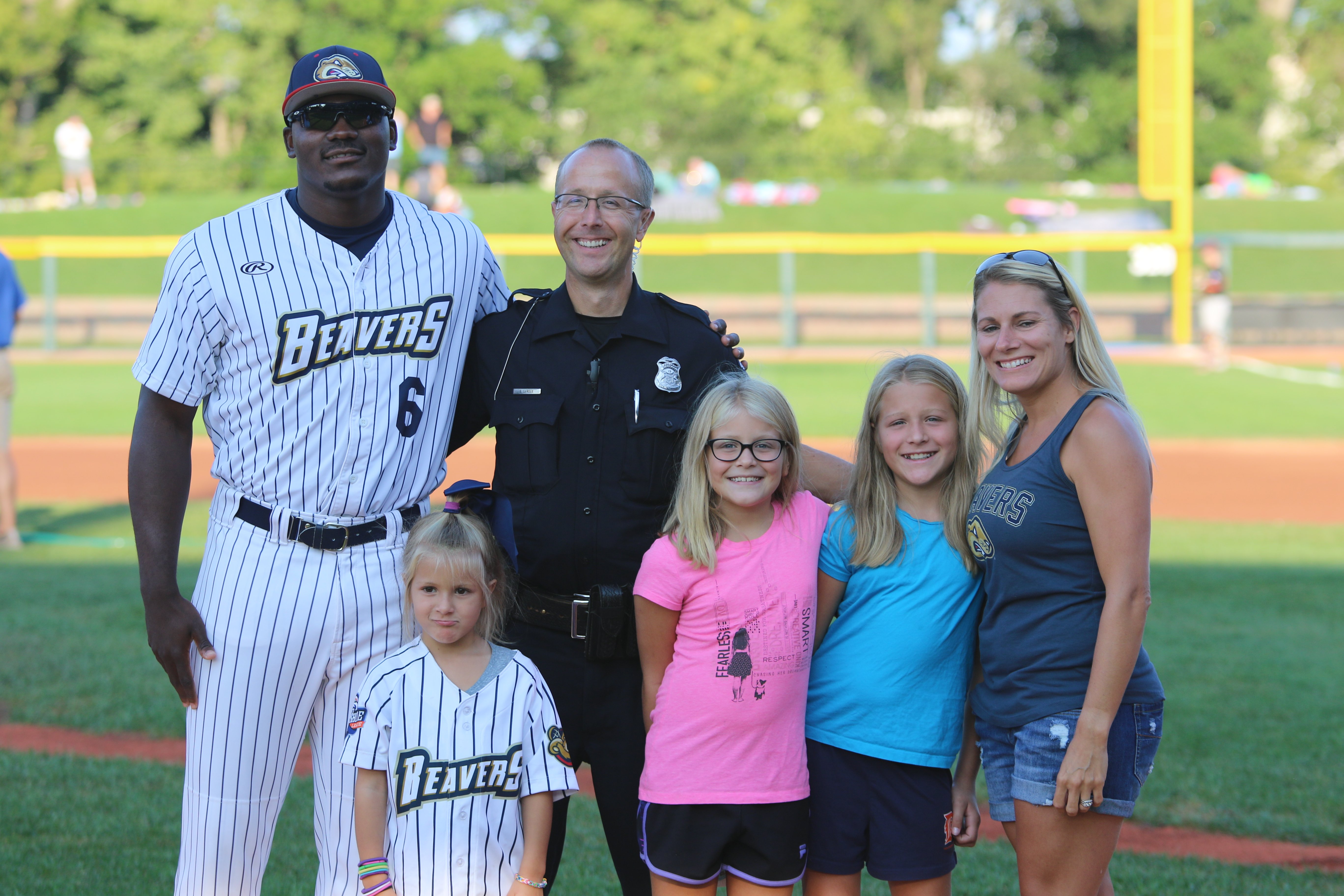 Information about the Host Family Program:
Players will be determined no later than May 1, 2018.
Players will range in age from 18-26.
League policy is to pair 1 or 2 players per family. Never more than 2.
Goal is to pair players without a vehicle with a host family that lives as close to Jimmy John's Field in downtown Utica, Michigan (7171 Auburn Rd, Utica, MI 48317) as possible.
Ideally Host Families will live within 30 minutes of Jimmy John's Field. But it is not a requirement.
Interested families will need to complete an application process prior to being awarded a player.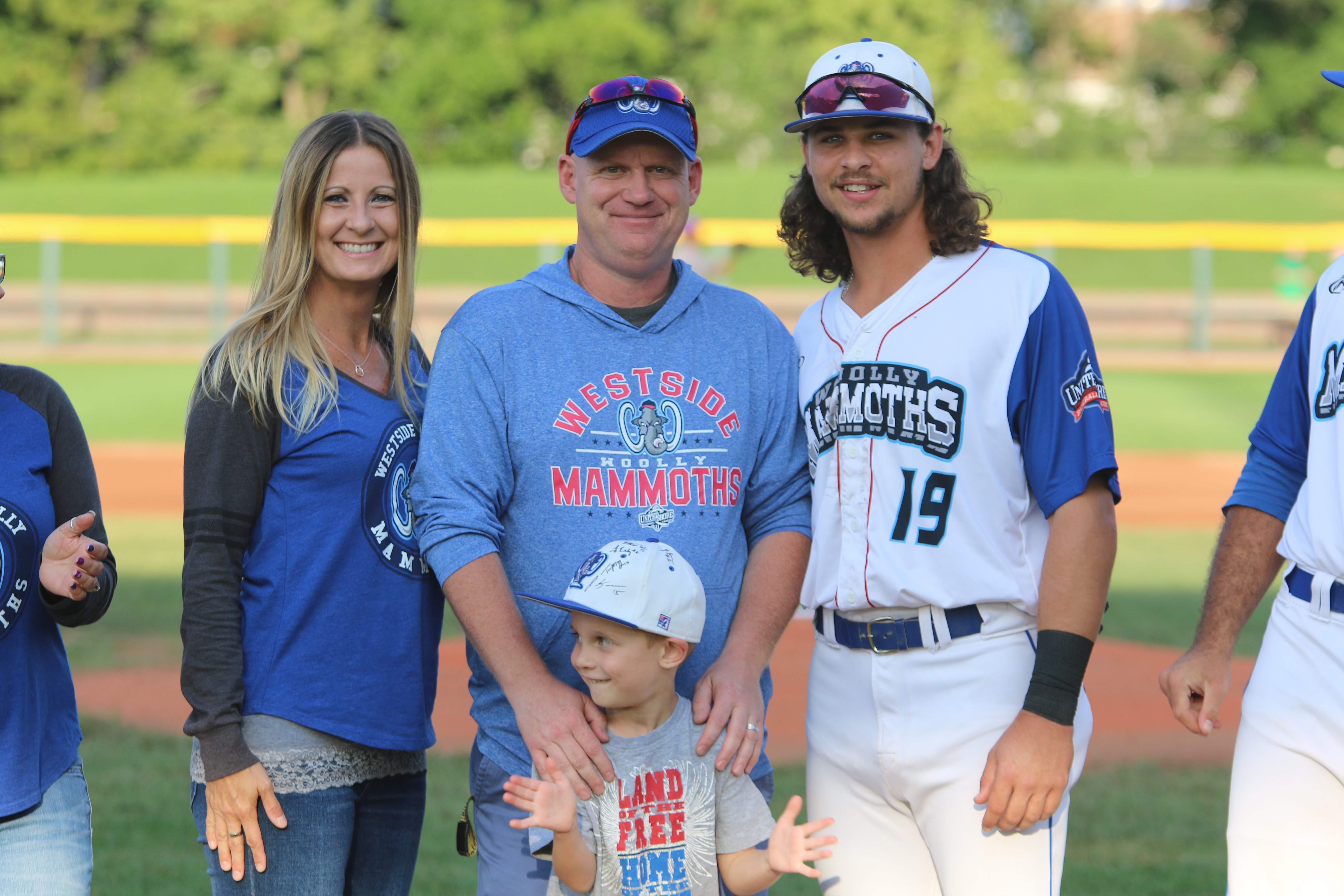 Information about the Host Family Program Benefits:
4 tickets per week for the team that your player plays for (i.e., you host a Beavers player you can get tickets for the Beavers games)
End of the year party, where you will be honored on the field.
15% discount on merchandise.
Group batting practice on the field.
First Pitch Kids Opportunity.
USPBL players will be paid professional athletes working towards their goal of playing baseball at the highest level.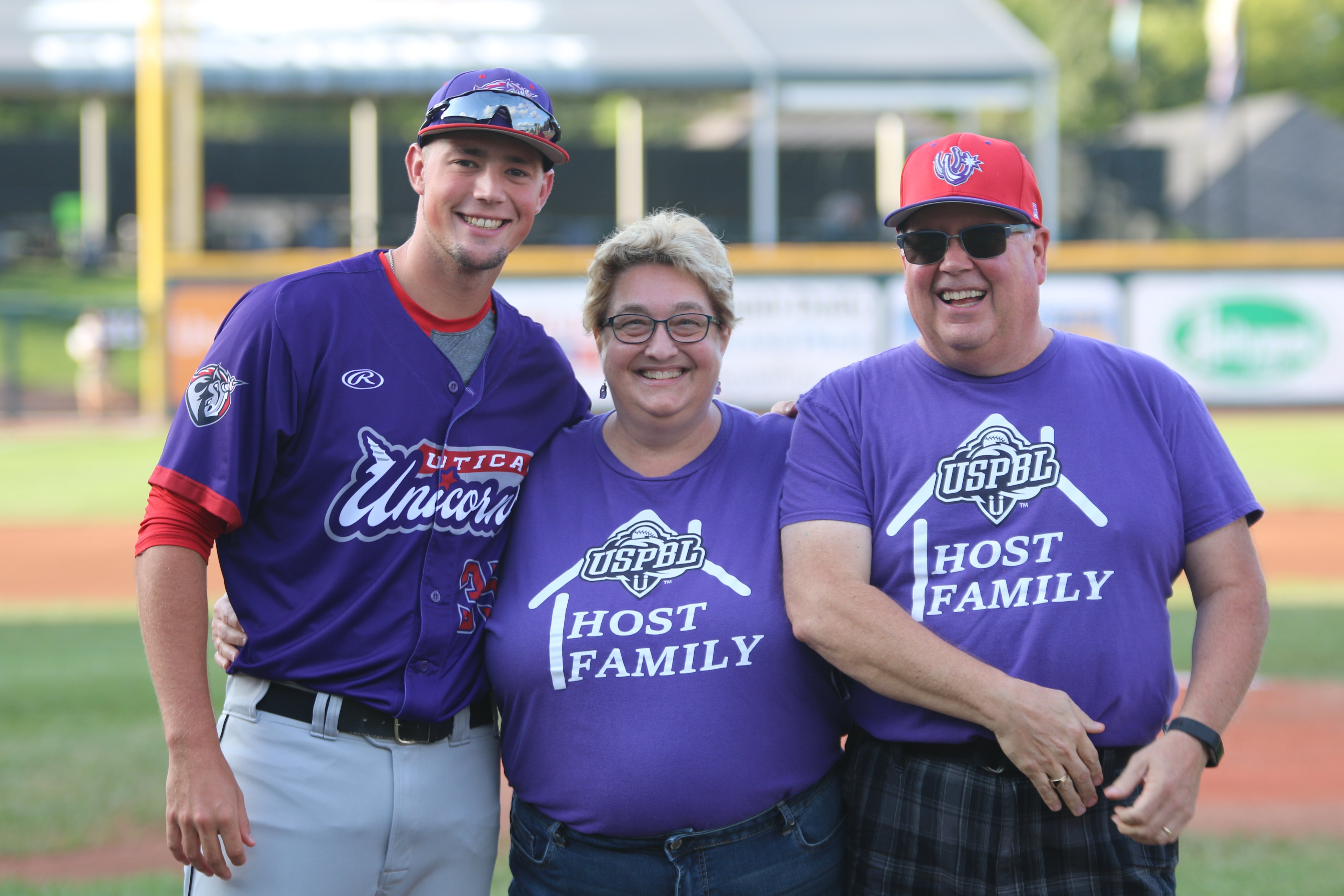 Testimonials:
"Having a host family during my first year in the USPBL is actually the only reason I was able to play this year. In my situation I could not financially afford any housing option outside a host family. And thank God, because I wouldn't have been able to live out a dream."
–Ray Ortega of the Birmingham-Bloomfield Beavers on what it meant to have a host family.
"Living with a host family was a great experience. They included me in their family and made me feel welcome. They invited me to activities they were doing throughout the summer and were always at my games cheering me on."
–Jared Gaynor of the Eastside Diamond Hoppers on his experience with a host family.
"Our advice to anyone that is thinking about becoming a host family is DO IT! Being a host family is such a wonderful opportunity. It is so much more than giving a player a place to stay and feeding them. It is opening your heart and home and adding a new member to your family. Our player, James Ball, fit right into our family. He went on family activities with us and was a huge help around the house. It was great getting to know the other guys on the team and having them over for dinner. We enjoyed showing him around the Detroit area, things that he does not have in St. Louis like Coney Island, drinking Verners and going to the cider mill. WE were able to go to all his games and cheer on the Beavers. We were also lucky enough to be with and celebrate this team's championship win at the end of the season. We still keep in touch with Jimmy and look forward to watching him grow in baseball. We are so excited for the next season and can't wait to get a new player!"
–Julie & Scott Breil & Family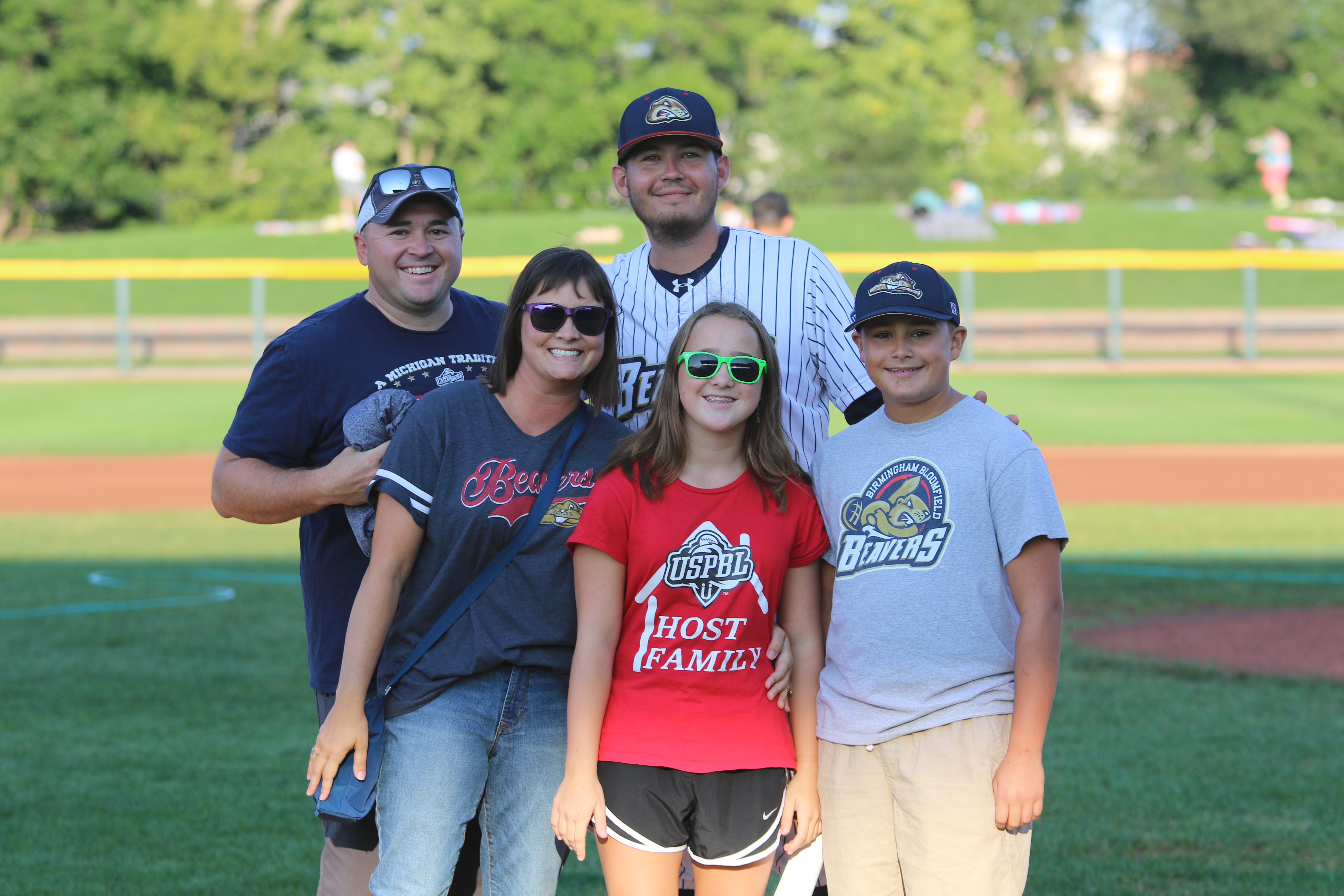 Please CLICK HERE to complete the form if you are interested in becoming a host family. You may also contact Mike Zielinski, Director of Baseball Administration at mzielinski@uspbl.com.