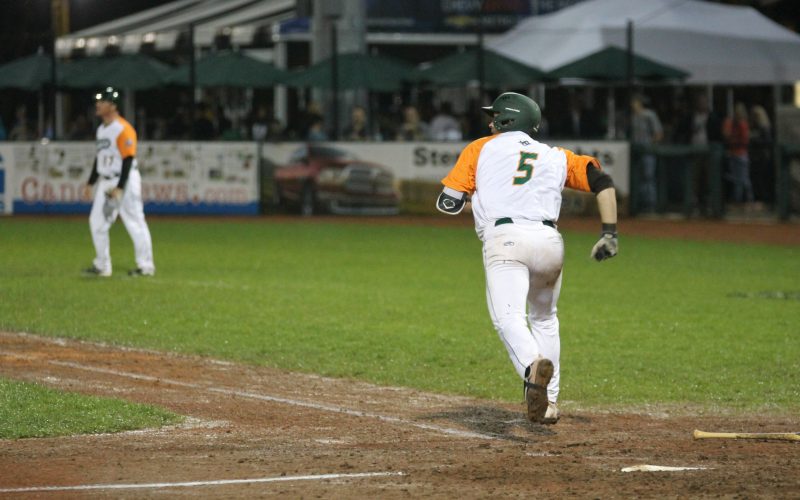 In Suspended Game, Diamond Hoppers Lead 4-1
By Steve Marowski
Eastside Diamond Hoppers 4 vs. Birmingham-Bloomfield Beavers 1
Utica — In a game suspended after the fifth inning, the Eastside Diamond Hoppers lead the Birmingham-Bloomfield Beavers, 4-1.
The Beavers got out to a 1-0 lead after Gerard Hernandez hit a sacrifice fly in the second inning.
In the bottom of the fifth inning, Casey Chenoweth hit a two-run home run to give the Diamond Hoppers a 2-1 lead. After Esteban Gomez reached on a single, Jeremy Scott doubled to right field, and a sacrifice bunt from Cyle Figueroa made it a 3-1 ballgame.
Joe Moroney followed with an RBI single to make it 4-1.
"It could still be 1-0 right now with the suspended game," Diamond Hoppers Manager Paul Noce said.
The remainder of the game will be determined at a later date.
Upcoming Games
Saturday, June 10, Westside Woolly Mammoths vs. Utica Unicorns, 7:05 p.m. (WCSX Classic Rock Saturday/First Responders Night/Boy Scouts Sleepover)
Sunday, June 11, Eastside Diamond Hoppers vs. Utica Unicorns, 1:35 p.m. (Princess Day/Princess Breakfast)