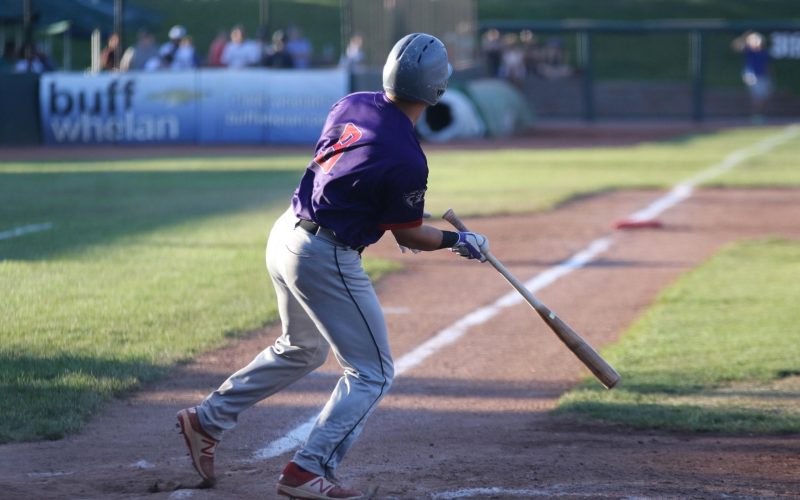 Latona Collects USPBL Player of the Week Honors
July 9th, 2018
ROCHESTER, Mich. – The United Shore Professional Baseball League has named Jimmy Latona as the USPBL Player of the Week, announced on Monday morning. Latona, a catcher for the Utica Unicorns, smacked a home run in the USPBL All-Star Game on Saturday and hit .429 for the week (July 2-8).
A native of Rochester, N.Y., Latona started in the All-Star game and helped the East All-Stars capture a 5-0 victory, smashing a home run in the second inning. He began the week with a 1-for-3 performance against the Eastside Diamond Hoppers in a 7-0 win. Latona finished the week by going 2-for-4 against the Westside Woolly Mammoths on Sunday.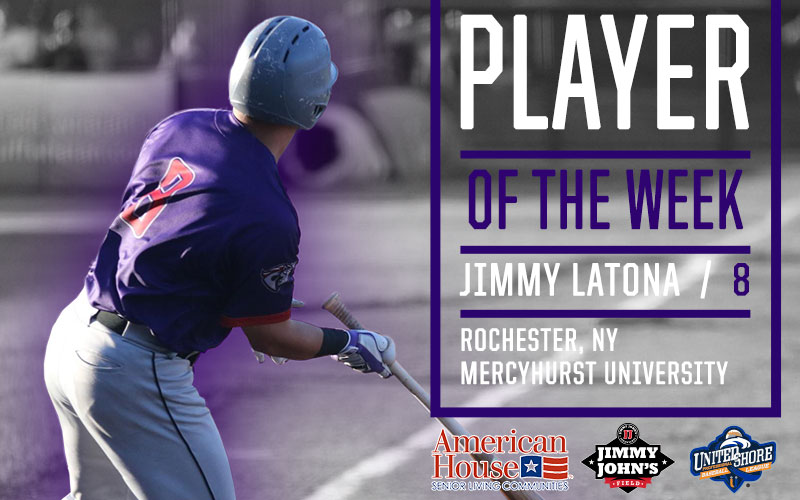 Jimmy John's Field will host games from Thursday-Sunday this week in historic downtown Utica, featuring Fire and Magic with Anthony Grupido on Thirsty Thursday and a Pub Crawl, Fireworks Friday, WCSX Classic Rock Saturday with Tom Petty Tribute Band, Teddy Peddy and the Refugees, and Sunday Fun Day with the Ice Princesses and FREE Dippin' Dots to the first 500 fans.
To purchase tickets, please click here.
PLAYERS OF THE WEEK
Week 1 (May 11-13) – Chris Mangus, 1B/DH, Eastside Diamond Hoppers
Week 2 (May 14-20) – Ethan Wiskur, OF, Westside Woolly Mammoths
Week 3 (May 21-27) – Jalin Lawson, 2B, Westside Woolly Mammoths
Week 4 (May 28-June 3) – Spencer Ibarra, OF, Utica Unicorns
Week 5 (June 4-10) – Carter Grote, INF/OF, Utica Unicorns
Week 6 (June 11-17) – Ryan Smith, OF, Birmingham Bloomfield Beavers
Week 7 (June 18-25) – Cody Brown, RHP, Utica Unicorns
Week 8 (June 26-July 1) – Dan Ward, 3B, Utica Unicorns
Week 9 (July 2-8) – Jimmy Latona, C, Utica Unicorns
#YourSummerDestination