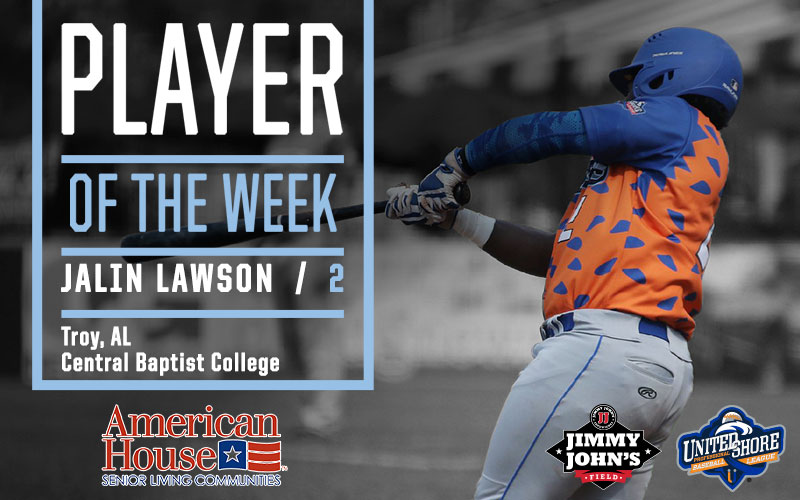 Lawson Named USPBL Player of the Week
May 28th, 2018
ROCHESTER, Mich. – Jalin Lawson has been named the United Shore Professional Baseball League American House Player of the Week for May 21-27, announced on Monday. Lawson, a native of Troy, Ala., plays second base for the Westside Woolly Mammoths.
Lawson led the Mammoths to a perfect 3-0 week, batting .429, with two home runs and seven RBIs. He walked twice and posted one double to finish with a slugging percentage of 1.429 and an on-base percentage of .636.
On Saturday night vs. the Utica Unicorns, Lawson delivered a three-run home run as the Woolly Mammoths defeated the Unicorns, 4-2. In the nightcap on Sunday vs. the Birmingham Bloomfield Beavers, Lawson hit a grand slam on a 3-2 count to lead the Mammoths to a 6-5 win.


A native of Troy, Ala., Lawson leads the league in slugging percentage (.846), RBI (10) and walks (9). The Westside Woolly Mammoths will be in action this week on Friday against the Birmingham Bloomfield Beavers and on Saturday versus the Eastside Diamond Hoppers.


#YourSummerDestination