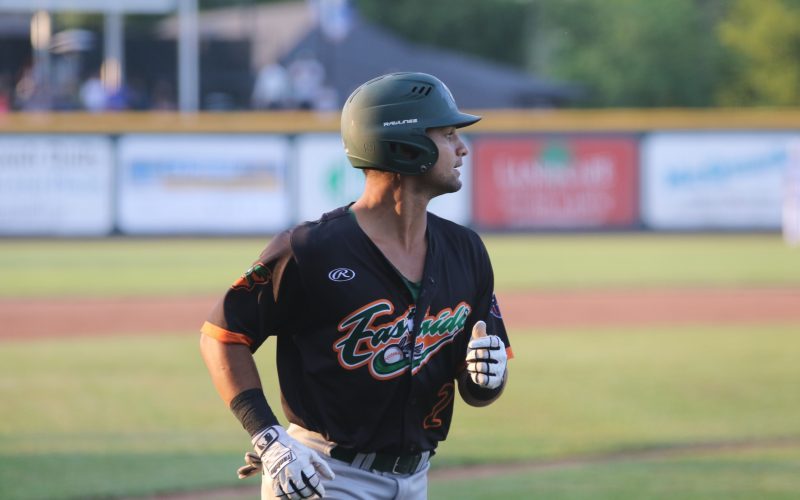 Diamond Hoppers Hurdle Woolly Mammoths, 7-5
UTICA, Mich. – John Menken went 2-for-5 and drove in two runs, while Sebastian Diaz hit his fourth home run of the season to lead the Eastside Diamond Hoppers (16-17) to a 7-5 victory over the Westside Woolly Mammoths (17-17) on a lively Thursday night at Jimmy John's Field.
Pat Adams added a 2-for-4 performance at the plate for the Diamond Hoppers, and right-handed pitcher Keaton Aldridge earned the win in relief, throwing 2.0 scoreless innings and striking out three. RHP Tyler Tomaka retired all three batters faced in the ninth to pick up the save.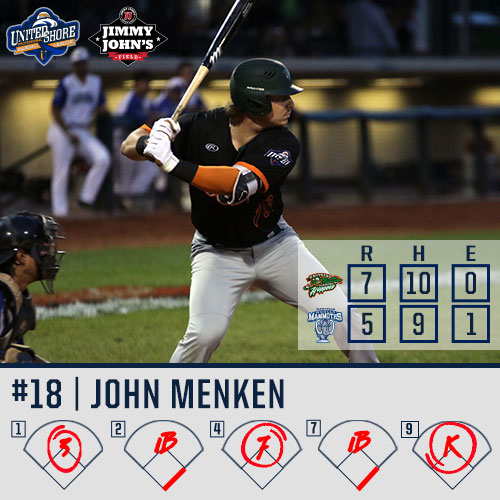 Jackson Smith led the Woolly Mammoths offensively, going 2-for-5 with a run scored. Left-handed pitcher Joel Sharon struck out 2 of 3 batters faced in the eighth inning.
Metro Detroit Chevy Dealers Fan of the Game


Ami Morrison
UPCOMING GAMES
Friday, August 3
Utica Unicorns (15-18) vs. Birmingham Bloomfield Beavers (18-14), 7:05 p.m. (Gates open at 6 p.m.)
Buy Tickets
Promotions
MetroPCS Fireworks Spectacular, Customize your jersey, Fat Tire Fridays – Read More
Saturday, August 4
Westside Woolly Mammoths (17-17) vs. Utica Unicorns (15-18), 7:05 p.m. (Gates open at 6 p.m.)
Buy Tickets
Promotions
Live Music Saturdays with Enzian German Band, German-American Heritage Night – Read More
German Heritage Night Special Ticket – $25
Includes Metro Detroit Chevy Dealers Right Field Family Patio Ticket & German Combo Plate of Bratwurst with Red Sauerkraut, German Potato Salad, Potato Pancakes with one 12 oz. Spaten Beer or soft drink
Sunday, August 5
Birmingham Bloomfield Beavers (18-14) vs. Eastside Diamond Hoppers (16-17), 1:05 p.m. (Gates open at Noon)
Buy Tickets
Promotions
Kids Fest, Dino Day, Stars of the USPBL Poster Giveaway to first 750 fans – Read More
#YourSummerDestination