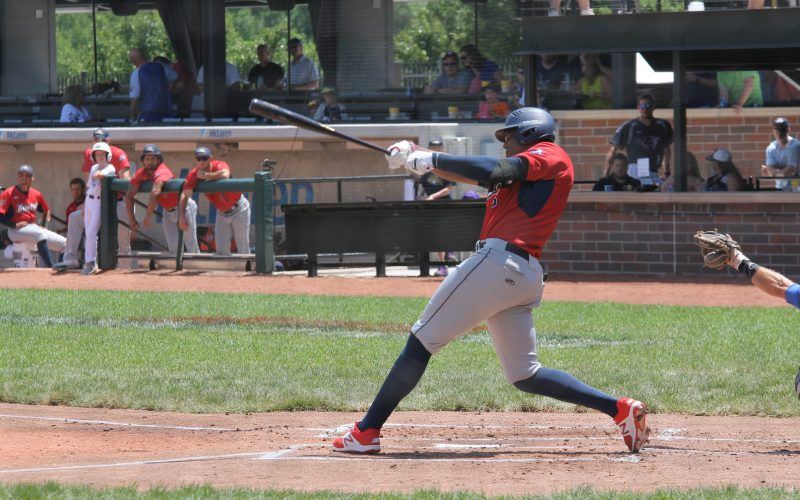 Beavers Win 9-2 Over Mammoths
By Steve Marowski
Birmingham-Bloomfield Beavers 9 vs. Westside Woolly Mammoths 2
Utica — The Birmingham-Bloomfield Beavers picked up their second win this weekend with a 9-2 victory over the Westside Woolly Mammoths.
Beavers first baseman Nic Wilson was 3-5 with three RBI's, and center fielder Brandon Rawe was 3-5 with two RBI's and two runs scored.
"We're starting to swing the bats and guys are starting to feel a little more comfortable," Beavers Manager Chris Newell said. "We needed a game like this and we're in a good place right now."
The Beavers opened the scoring in the top of the first when Wilson hit a two-run shot to left field. The Beavers tacked on one run in the second inning on an RBI single by DonAndre Clark, and in the third, Rawe hit a solo shot to take a 3-1 lead.
The Mammoths scored their first run of the game in the bottom of the third on an RBI single by Kent Blackstone.
In the top of the seventh, the Beavers scored two more runs on a single by Wilson. The Beavers added three more runs in the top of the eighth inning which was capped off Rawe's two-RBI single.
Jake Welch started on the mound for the Beavers and was tremendous. Through six innings, Welch allowed just three hits, one run and struck out six.
Alex Abbott was 1-4 with a solo home run in the Mammoths loss.
Upcoming Games
Monday, July 3, Birmingham-Bloomfield Beavers vs. Utica Unicorns, 1:35 p.m. (Independence Celebration/Star Spangled T-Shirt Giveaway/Hospitality Worker Appreciation)
Standings
1. Eastside Diamond Hoppers 12-10
2.Westside Woolly Mammoths 12-11
3. Utica Unicorns 12-11
4. Birmingham-Bloomfield Beavers 9-13