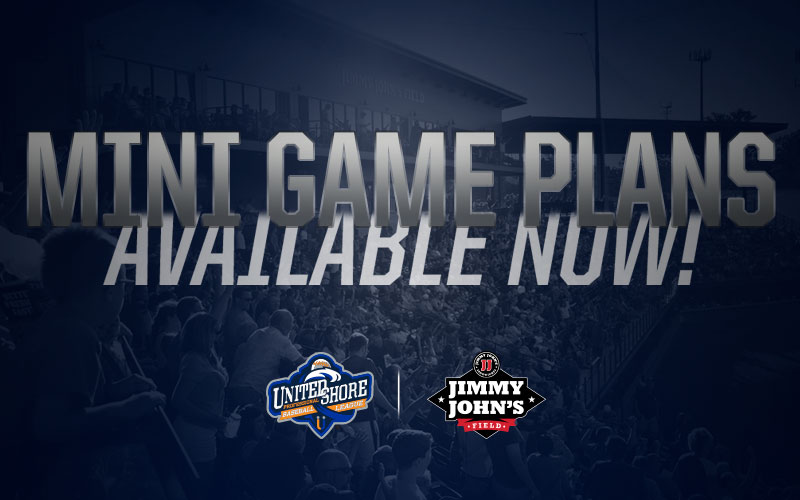 Reserve Your Mini-Game Plans for 2018 USPBL Season
February 26th, 2018
ROCHESTER, Mich. – The United Shore Professional Baseball League released new mini-game plan ticket packages on Monday to include the most highly anticipated theme nights at Jimmy John's Field in historic downtown Utica, Mich. These three-to-seven-game packs are now available, starting as low as $36 (3-game plans) and $84 (7-game plans).
"We are very excited to highlight some of our top promotions with themed nights at the ballpark in these exclusive ticket packages," said Vice President of Tickets and Premium Sales Zack Phillips. "We encourage fans to purchase these early, as we sold out 60 of 75 games last season and we are already receiving significant increases in ticket sales this season."
Below is a look at the newly-created ticket packages that will allow USPBL fans to enjoy a memorable experience at the ballpark. Fans can purchase their favorite package online by clicking here or calling 248-601-2400 ext. 2.
#YourSummerDestination