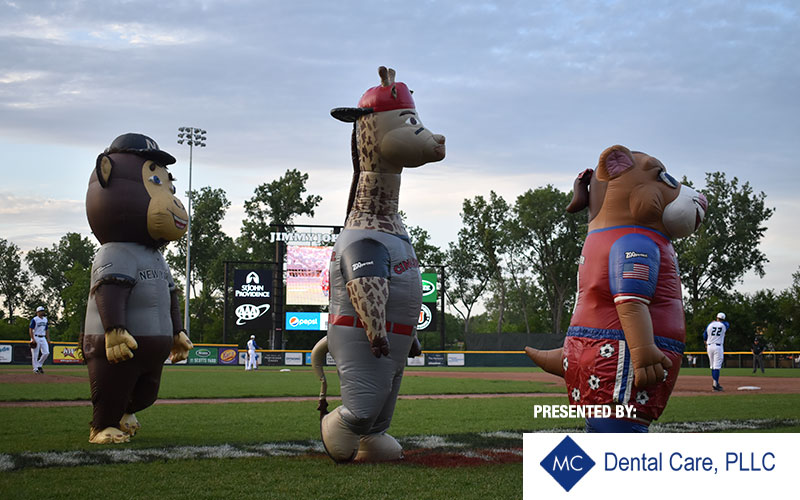 World Famous ZOOperstars! presented by MCDental Care
Saturday, August 11th, 2018
7:05 PM
Catch professional baseball's top promotion in between innings with the ZOOperstars!
Gates open at 6 PM
Kids run the bases after every game
Come see the world famous ZOOperstars!, one of the most popular acts in sports entertainment. The unique show features hilarious inflatable characters with clever names such as Harry Canary, Tommy Laswordfish, Clammy Sosa, Shark McGwire, and many more!  The performance combines synchronized dance routines, acrobatics, tricks and comedy for performances that connect with fans of all ages. Yes, adults often laugh harder than the kids! 
Buy Game Tickets