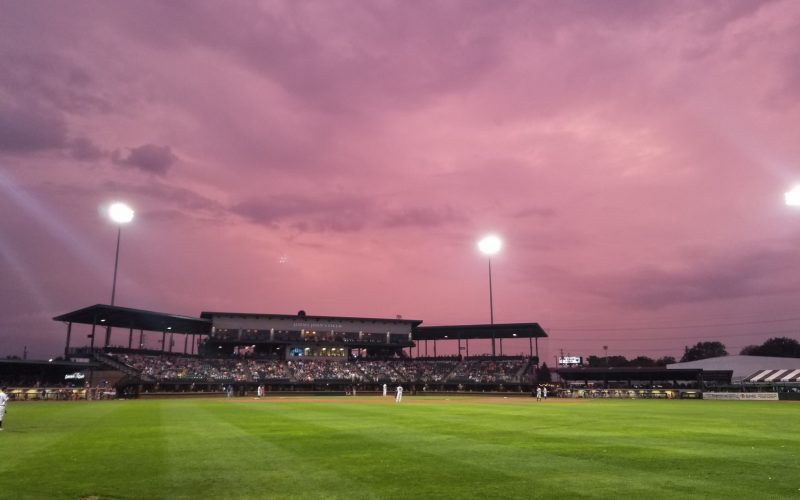 Woolly Mammoths Hold Off Beavers, 6-3
UTICA, Mich. – Drew Kitson went 3-for-5, with a home run, double and two RBIs and Freddy Jehle finished 2-for-4 and scored three runs to lead the Westside Woolly Mammoths (19-21) past the Birmingham Bloomfield Beavers (21-20), 6-3, in front of an electric crowd on Saturday at Jimmy John's Field.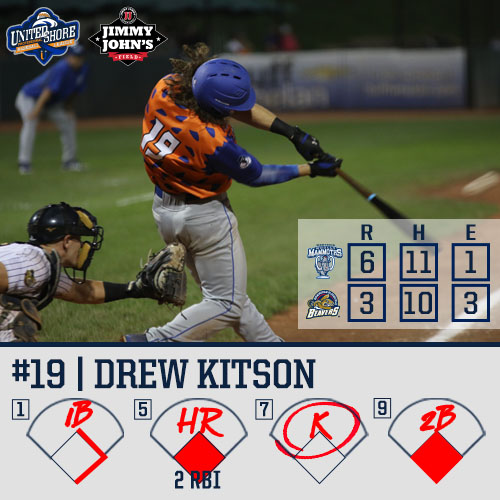 Right-handed pitcher Michael Klein earned the win for the Mammoths, throwing 4.0 innings, allowing three hits, one run and struck out one. RHP Travis McQueen earned a three-inning save, striking out four.
TJ Ward led the offensive charge for the Beavers, going 3-for-5 with a home run. Robb Paller finished 2-for-5 with an RBI.
Metro Detroit Chevy Dealers Fan of the Game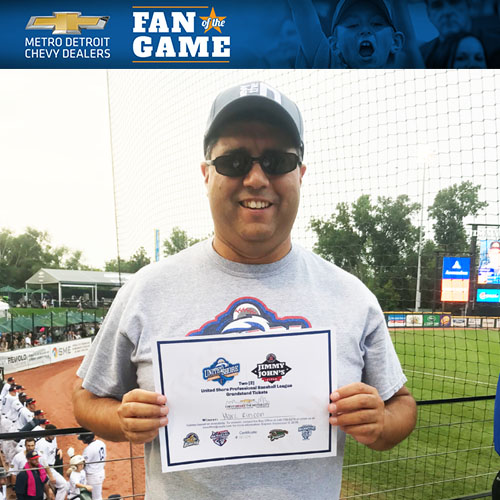 Marc Rincon
UPCOMING GAMES
Sunday, August 19
Utica Unicorns (20-21) vs. Westside Woolly Mammoths (19-21), 1:05 p.m. first pitch (Gates open at Noon)
Promotions
Sunday Fun Day with Princesses and Pirates presented by Fairytale Entertainment, First 300 kids receive free bobblehead from ZapZone, Stamp Books, Fishing for Treasure – Read More
#YourSummerDestination