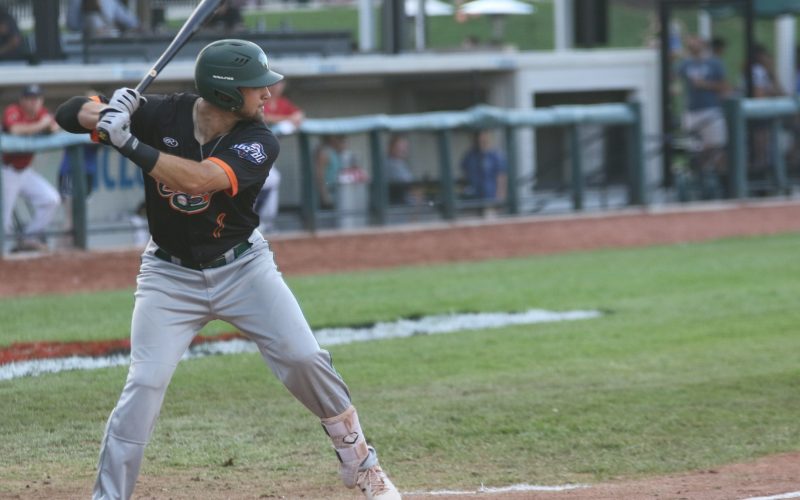 McAdams Leads Hoppers Past Beavers in Slugfest, 9-5
UTICA, Mich. – Josh McAdams smashed a 422-foot, three-run home run, and finished 2-for-4 with three RBIs, right-handed pitcher Tyler Tomaka earned the win in relief, tossing 1.2 scoreless innings to lead the Eastside Diamond Hoppers (10-9) over the Birmingham Bloomfield Beavers (9-11), 9-5, on Thursday night at Jimmy John's Field.
The Beavers were led by Hunter Wood with a 2-for-4 performance at the plate, including a home run and three RBIs. Skylar Mercado finished 2-for-5 for the Beavers.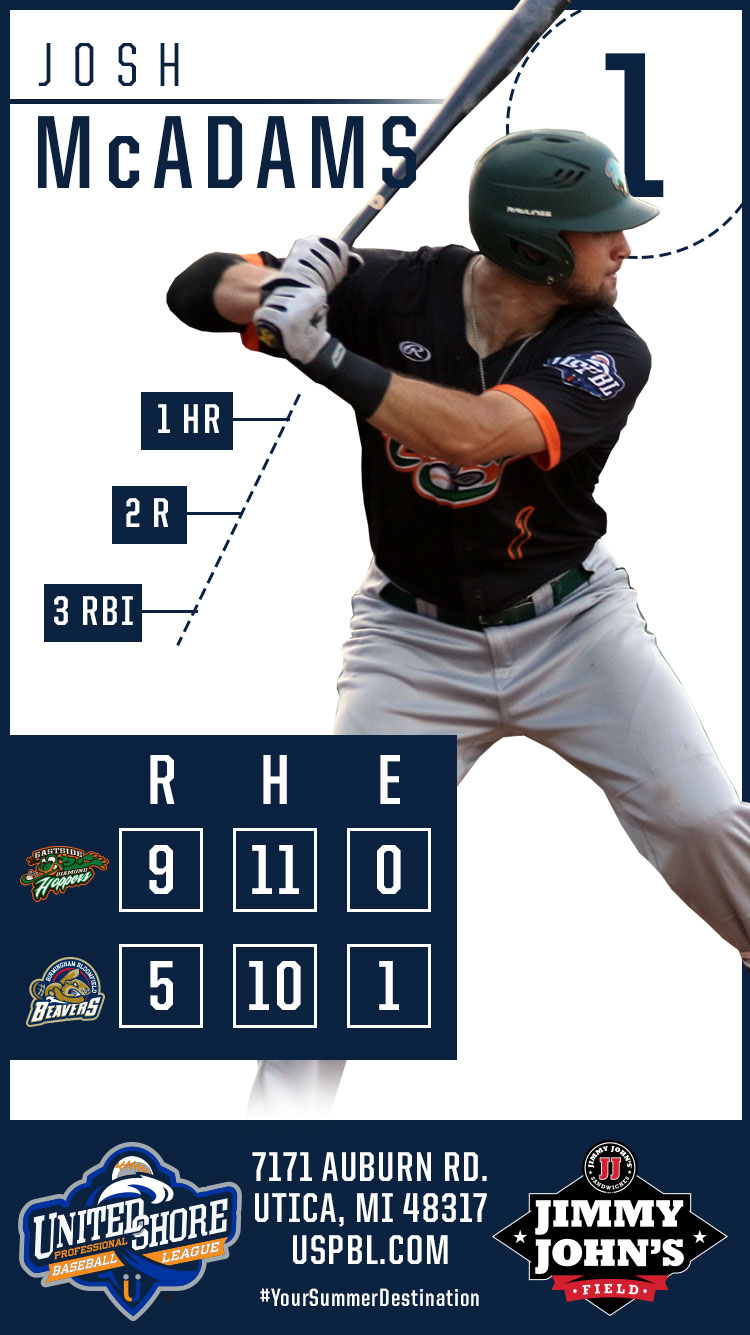 Cameron Coons doubled down the right-field line to drive in two runs in the first inning and finished 1-for-3. Kevin Whatley and John Kraft each added a home run for the Diamond Hoppers.

Metro Detroit Chevy Dealers Fan of the Game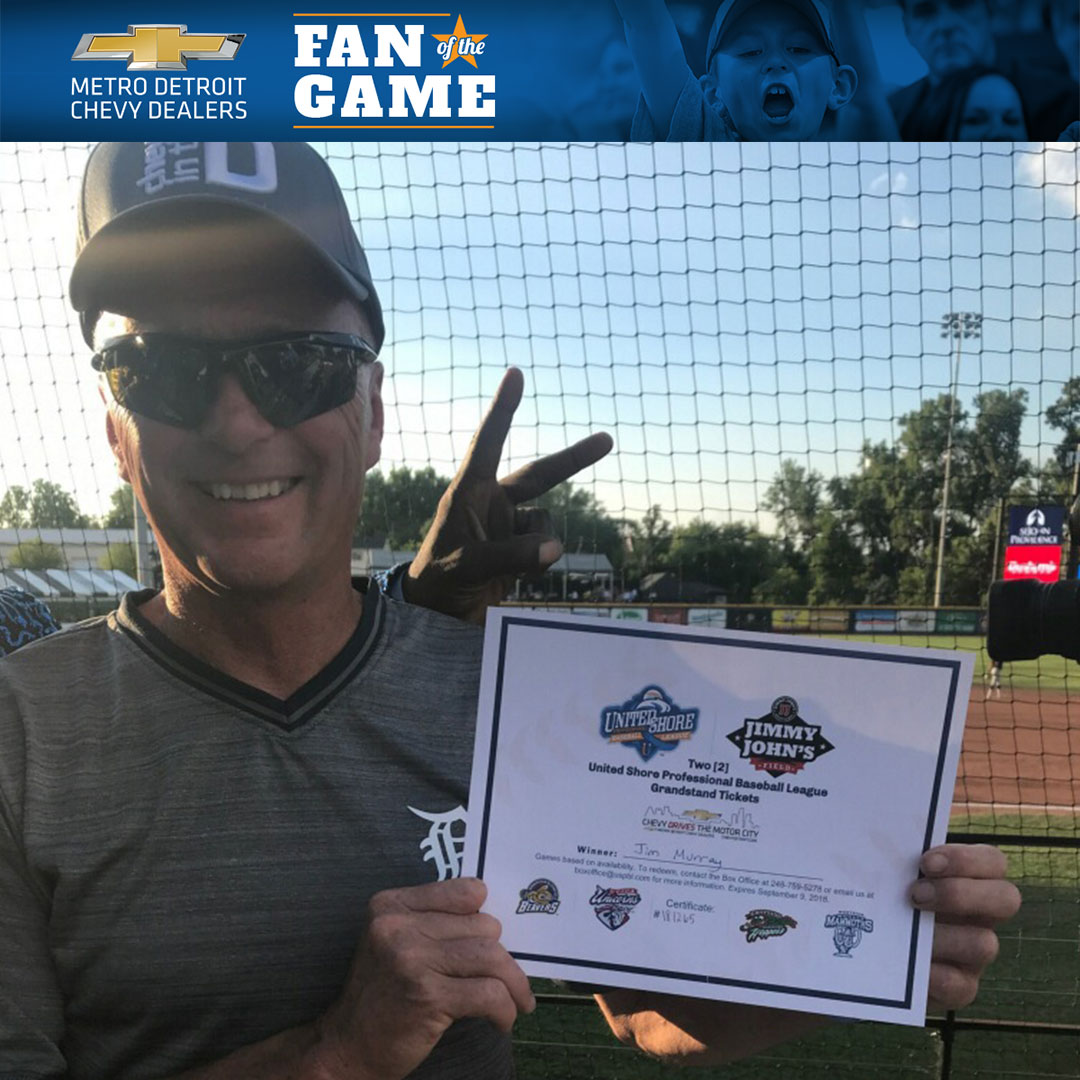 Jim Murray
Friday, June 29
Utica Unicorns (9-10) vs. Eastside Diamond Hoppers (9-8), 7:05 p.m. (Gates open at 6 p.m.)
Buy Tickets
XFINITY Fireworks Spectacular
Enjoy one of the best firework shows every Friday night after the game
Fat Tire Fridays
$1 off Fat Tire in the Short Hops Craft Beer Garden.  Not applicable to the discount on Fat Tire if the Beer Batter of the Game gets a hit.
Saturday, June 30
Westside Woolly Mammoths (9-8) vs. Utica Unicorns (9-10), 7:05 p.m. (Gates open at 6 p.m.)
Buy Tickets
WCSX Classic Rock Saturday
Eagles Tribute Band Motown Eagles will be rocking Jimmy John's Field and WCSX personalities will make their way to the ballpark to interact with fans.
Sunday, July 1
Birmingham Bloomfield Beavers (9-10) vs. Westside Woolly Mammoths (9-8), 1:05 p.m. (Gates open at Noon)
Buy Tickets
Bark in the Park, presented by Happy Tails Learning Center
We are excited to be hosting our first Bark in the Park in 2018 at Jimmy John's Field! Fans interested in catching the game with their four-legged friends will be able to purchase tickets and Pooch Passes for the Chevrolet Pavilion. You must be 18 years old to bring a dog and only one dog per adult is allowed. Anyone purchasing a Bark in the Park ticket for the Chevrolet Pavilion will need to sign a waiver, whether they have a dog with them or not, and they should bring it with them to the Bark in the Park Check-In table outside the main gates on the day of the game. The day will feature a pre-game dog parade on the field prior to the game.
Tickets:
$25 Chevrolet Pavilion party patio ticket which includes one dog and a treat from Three Dogs Bakery
$10 ticket Chevrolet Pavilion party patio ticket for an additional person not bringing a dog
Rules for Dogs:
No dogs under six months of age
No dogs that are aggressive towards humans or other dogs
One dog per adult
Dogs must be up to date on all current vaccinations
Dogs must remain on a leash at all times
#YourSummerDestination