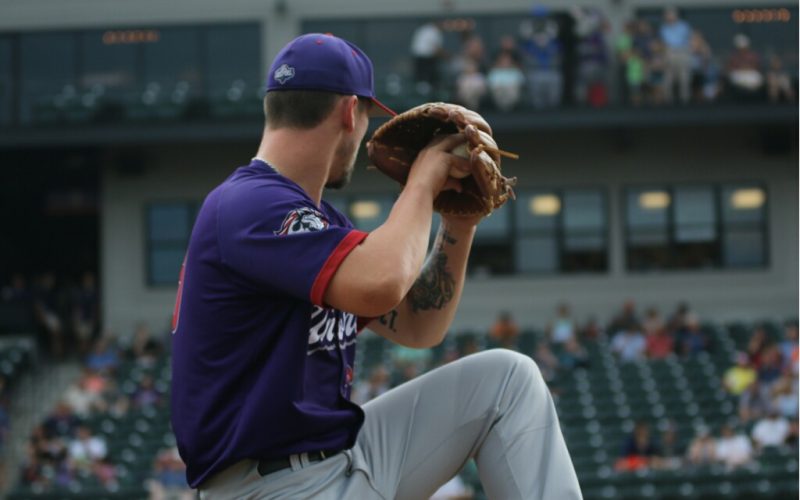 Unicorns Sneak Past Mammoths, 2-1
UTICA, Mich. – Dan Elliot went 2-for-4, brought in two runs and hit his fifth home run of the season as the Utica Unicorns (19-19) beat the Westside Woolly Mammoths (18-19) 2-1 Thursday night at Jimmy John's Field.
RHP Chris Dula earned the win, pitching a clean eighth inning while Michael Scimanico picked up his sixth save of the season for the Unicorns.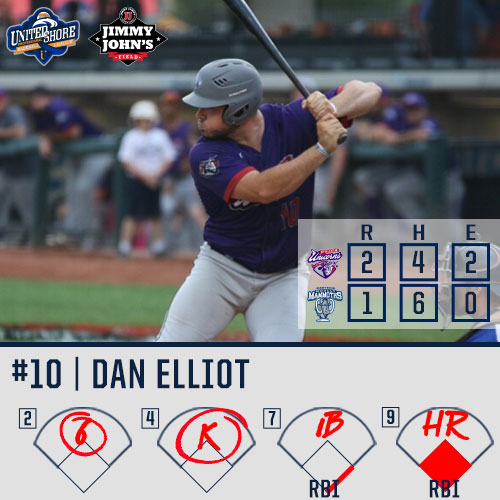 Tyler Pagano went 2-for-4 and brought in the single run for the Mammoths. Starting pitcher Jake Angus threw 6.2 innings and allowed one run on three hits.
Metro Detroit Chevy Dealers Fan of the Game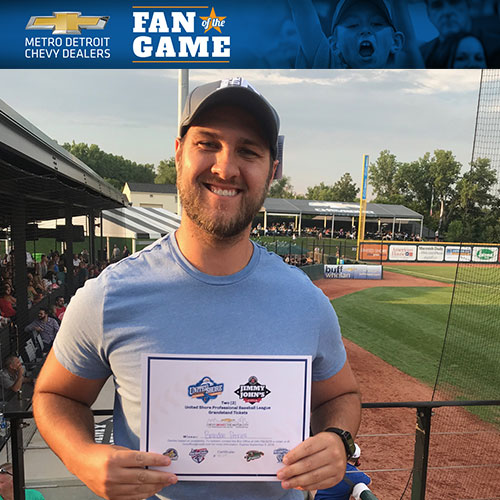 Brandon Perkins
It's Digging Awareness Week and did you know that MISS DIG 811 has the largest total ticket-taking volume of any one-call center in the U.S. with over 21 million total dig notice requests since 1970. #Call811 #KnowWhatsBelow
UPCOMING GAMES
Friday, August 10
Westside Woolly Mammoths (18-19) vs. Birmingham Bloomfield Beavers (19-17), 7:05 p.m. (Gates open at 6 p.m.)
Buy Tickets
Promotions
MetroPCS Fireworks Spectacular, Catholic Night at the Ballpark presented by Alliance Catholic Credit Union, Teen Night in Chevy Pavilion, Fat Tire Fridays – Read More
Saturday, August 11
Birmingham Bloomfield Beavers (19-17) vs. Eastside Diamond Hoppers (17-18), 7:05 p.m. (Gates open at 6 p.m.)
Buy Tickets
Promotions
World Famous ZOOperstars! presented by MCDental Care – Read More
Sunday, August 12
Eastside Diamond Hoppers (17-18) vs. Utica Unicorns (19-19), 1:05 p.m. (Gates open at Noon)
Buy Tickets
Promotions
World Famous ZOOperstars! presented by OUR Credit Union – Read More
#YourSummerDestination