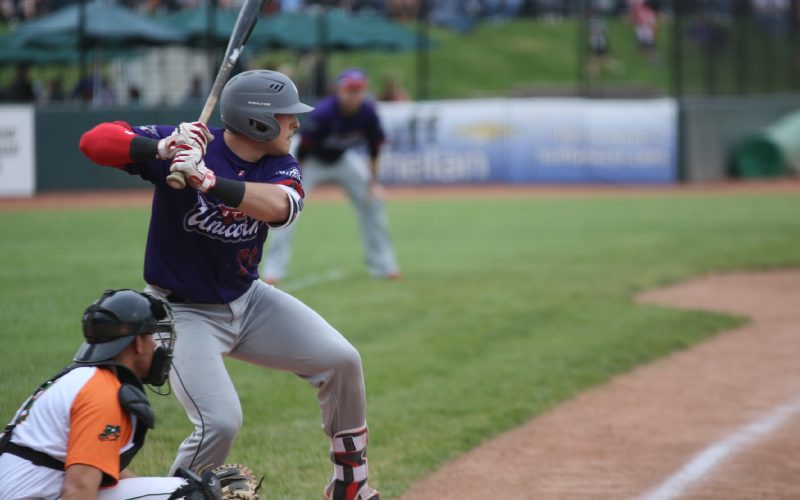 Unicorns Clip Diamond Hoppers, 6-1
UTICA, Mich. – Chris Allen went 3-for-4, with a walk and RBI, and right-handed pitcher Cody Brown (2-0) threw 5.0 strong innings, striking out five and allowed no earned runs, to lead the Utica Unicorns (2-1) to a 6-1 victory over the Eastside Diamond Hoppers (1-3) in United Shore Professional Baseball League action on Friday night at Jimmy John's Field.
Relief pitchers Michael Scimanico, Jesse Stinnett and Chris Dula did not allow a hit over the final four innings and struck out a combined seven. Spencer Ibarra finished 2-for-4, with a walk and RBI to help pace the Unicorns offensively.
UPCOMING GAMES
Saturday, May 19 – Westside Woolly Mammoths vs. Utica Unicorns, 7:05 p.m.
Promotions: WCSX Classic Rock Saturday, Cream Tribute Band, Tales of Cream, Armed Forces Day – $2 off any ticket for Veterans
Sunday, May 20 – Birmingham Bloomfield Beavers vs. Eastside Diamond Hoppers, 1:05 p.m.
Promotions: Sunday Fun Day with Cat Hero, $15 Left Field Patio ticket, includes Build Your Own Burger and Beer in Jimmy John's Field Souvenir Cup, First 500 Fans receive a vintage bobblehead from 2016 or 2017 season
#YourSummerDestination