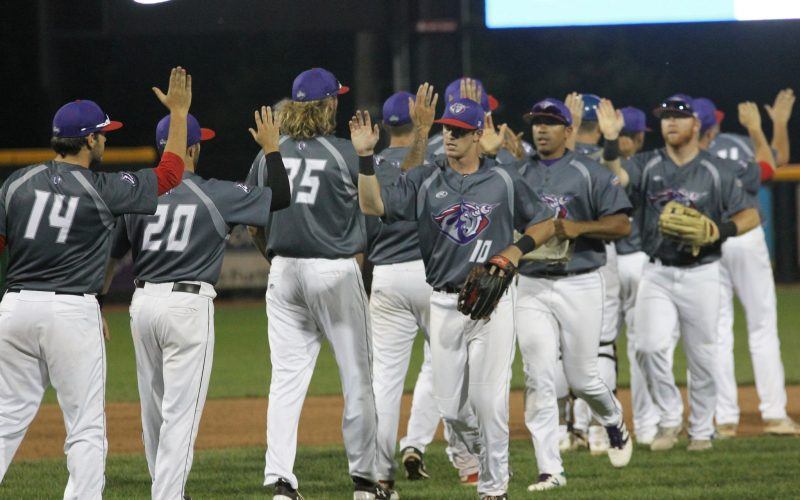 Unicorns Top Mammoths 4-3
By Steve Marowski
Utica Unicorns 4 vs. Westside Woolly Mammoths 3
Utica — With a three-run third inning, the Utica Unicorns were able to defeat the Westside Woolly Mammoths, 4-3.
Unicorns shortstop Brett Balkan was 3-5 with a run scored, and right fielder Chris Cruz was 2-4 with a walk and a run scored.
"I was just trying to stay through the middle, swing at the right pitches and put good swings on the pitches I needed to," Balkan said.
In the second inning, the Unicorns took a 1-0 lead on an RBI single by Mike Rampone.
In the top of the third inning, Mammoths third baseman Kent Blackstone hit a two-run home run to right field to give his team a 2-1 lead.
However, the Unicorns came back with three runs in the bottom half of the third inning. Catcher Timothy Budd led off the inning with a single, and Balkan and Cruz followed with singles of their own. Brandon Rawe hit an RBI single to left field, and Taylor Grzelakowski's sacrifice fly gave the Unicorns a 3-2 lead.
Clay Ardeeser hit a sacrifice fly to left field to extend the Unicorns lead to 4-2.
The Mammoths threatened in the top of the ninth inning and made it a 4-3 game, but Sean Gustin threw a four-out save to secure the victory.
"The bullpen did a great job, and it was a close victory that we needed," Unicorns Manager Jim Essian said.
Upcoming Games
Saturday, June 17, Eastside Diamond Hoppers vs. Utica Unicorns, 7:05 p.m. (WCSX Classic Rock Saturday/Grand Valley State University Night)
Sunday, June 18, Birmingham-Bloomfield Beavers vs. Westside Woolly Mammoths, 1:35 p.m. (Father's Day Cookout)
Standings
1. Utica Unicorns 10-6
2. Eastside Diamond Hoppers 9-6
3. Westside Woolly Mammoths 7-9
4. Birmingham-Bloomfield Beavers 5-10