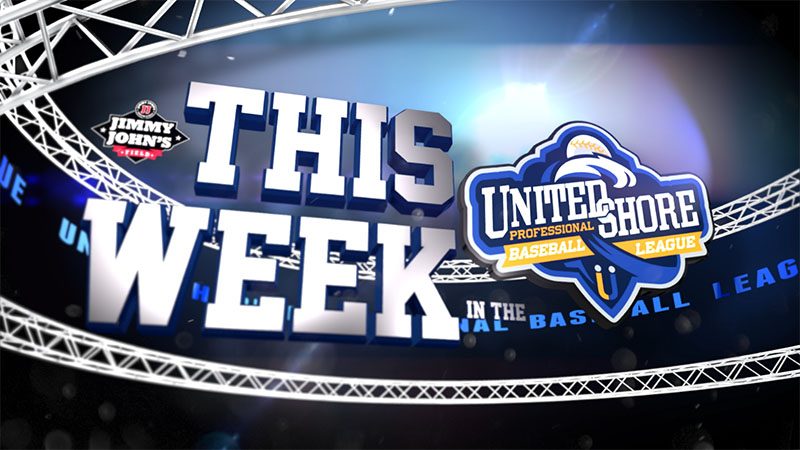 This Week in the USPBL – Episode 9
July 9th, 2019
USPBL Standings | League Leaders
ROCHESTER, Mich. – Fourth of July Weekend at Jimmy John's Field was filled with large crowds, great weather, fireworks and the annual All-Star Game and Rawlings Home Run Derby to highlight This Week in the USPBL. Alec Craig became the fourth player this season to sign with a Major League Baseball organization, earning a contract with the Minnesota Twins organization.
The Utica Unicorns continue to lead the way with a half-game lead over the surging Birmingham Bloomfield Beavers. The Beavers have won four straight games and are 7-3 over their last 10 games, while the Westside Woolly Mammoths are 8-2 over the last 10 ballgames.
The Woolly Mammoths' Sonny Cortez took over the lead in the race for the USPBL batting title, sitting at .365, just ahead of All-Star MVP Pat Adams of the Eastside Diamond Hoppers. Utica Unicorns Jimmy Latona leads the USPBL with seven home runs this season, while the Beavers' Adam Gauthier leads the league with 22 RBIs.
The Unicorns' Spencer Stockton struck out the side in his All-Star Game start, and leads the league with 46 strikeouts this season. The Beavers' Matt Dallas earned his league-best fourth save of the season last weekend and threw 97 miles per hour in his last outing during the All-Star Game.
#YourSummerDestination