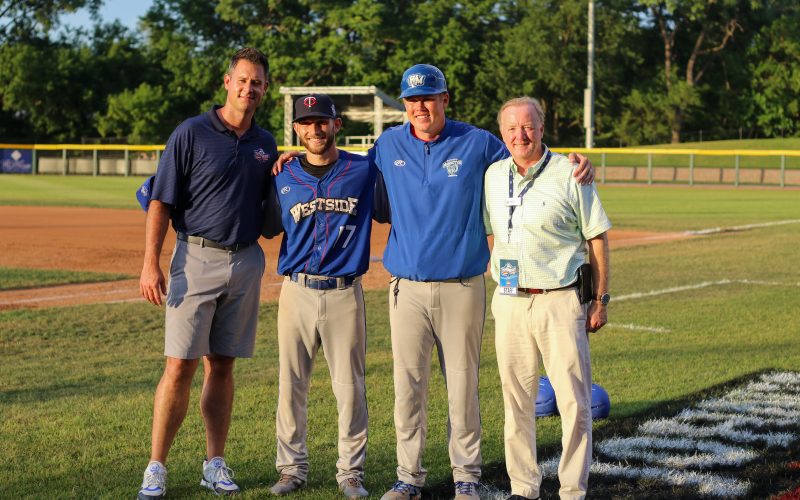 Westside's Craig Earns Contract with Minnesota Twins Organization
July 5th, 2019
USPBL Players Signed | Alec Craig Stats
UTICA, Mich. – Westside Woolly Mammoths second baseman Alec Craig signed with the Minnesota Twins Organization on Friday night, announced by Director of Baseball Operations Justin Orenduff. Craig, a native of Sicklerville, N.J., is the fourth United Shore Professional Baseball League player this season to sign with a MLB organization, and 31st since 2016.
"Alec Craig could arguably be the most exciting player the USPBL has seen," said Orenduff. "Since signing out of our College Senior Showcase he helped ignite the Mammoth offense leading to a seven-game winning streak. His defensive awareness, knack for getting on base, and plus speed helped him to truly standout in the USPBL and prove he deserves to be signed by a Major League Organization."
Through eight games this season, Craig is hitting .500 with four doubles, 13 walks and 13 runs scored. He leads the league with 11 stolen bases in 11 attempts, .667 on-base percentage and .654 slugging percentage. Craig was named USPBL Player of the Week for the week of June 10-16. He becomes the second Woolly Mammoth player taken by a MLB organization this season.
"I'm blessed that I was given the opportunity to come here and play in the USPBL," said Craig. "I was working in an office a year ago and playing in an adult (men's) league. without the USPBL I would have never had this opportunity to get signed by the Twins, so I want to thank both my managers Mark Weidemaier and Bryan Kloppe, as well as Justin Orenduff and Owner Andy Appleby."
Craig will join the Twins organization in Tennessee to play in Rookie Ball with the Elizabethton Twins. Former USPBL players Randy Dobnak (Double-A, Triple-A), Taylor Grzelakowski (Double-A) and Tyler Palm (Single-A, Double-A) are also currently playing in the Twins organization.
#YourSummerDestination #TrustTheTusk