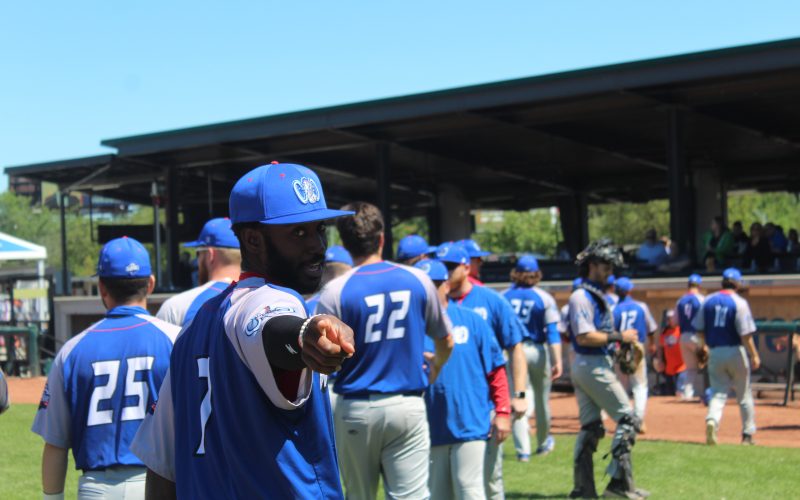 McGhee Hits First Home Run For Win Over Beavers, 5-0
UTICA, Mich. – Right-handed pitcher Jackson Hicks (1-0) tossed 4.0 scoreless innings and Spenser McGhee went 3-for-4 with three RBIs and one home run to lead the Westside Woolly Mammoths (1-1) to a 5-0 win over the Birmingham Bloomfield Beavers (0-2) on Sunday at Jimmy John's Field.
Hicks finished with five strikeouts and allowed two hits. LHP Pierce Smith worked 2.0 innings of relief, striking out three, and RHP Colin Ledbetter tossed a scoreless seventh inning to preserve the shutout victory.
UPCOMING GAMES/PROMOTIONS
Thursday, June 3
Birmingham Bloomfield Beavers (0-2) vs Utica Unicorns (1-0), 7:05 p.m. (Gates open at 6 p.m.)
Promotions: We're Back Party, Thirsty Thursday Specials – Read More
Friday, June 4
Eastside Diamond Hoppers (1-0) vs Westside Woolly Mammoths (1-1), 7:05 p.m. (Gates open at 6 p.m.)
Promotions: Meet the Mammoths, Fireworks Spectacular – Read More
Saturday, June 5
Birmingham Bloomfield Beavers (0-2) vs Westside Woolly Mammoths (1-1), 7:05 p.m. (Gates open at 6 p.m.)
Promotions: Country Music Night featuring American Ages Band – Read More
Sunday, June 6
Utica Unicorns (1-0) vs Eastside Diamond Hoppers (1-0), 1:05 p.m. (Gates open at Noon)
Promotions: Princess Day presented by F45 Training, Princess Brunch, Kids Crafts – Read More
#BringingBackTheFun