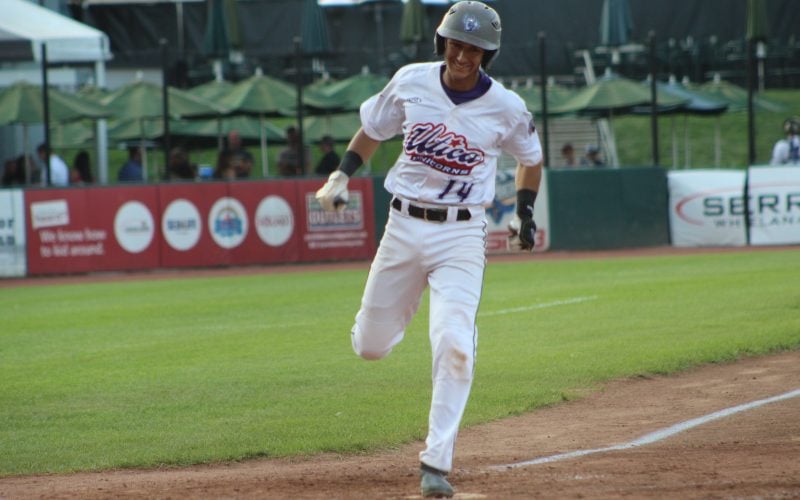 Unicorns Defeat Hoppers, 5-3
July 21st, 2021
UTICA, Mich. – Donovyn Curiel went 3-for-4 for the Unicorns with one RBI as the Utica Unicorns (14-6) defeated the Eastside Diamond Hoppers (7-9), 5-3, on Wednesday night at Jimmy John's Field.
Four USPBL players signed contracts with the Minnesota Twins Organization today and were recognized on the field. With the signing of Malik Barrington, Jackson Hicks, Jordan Carr and Ricardo Velez, the USPBL has now signed 45 players to MLB Organizations since its first season in 2016.
Drue Galassi also led the way for the Unicorns, going 2-for-3 with one RBI. Jon Hodo joined in on the fun earning two hits.
Leading the Hoppers offensively was third baseman Cristian De Los Santos, who went 3-for-4. Pierce Banks started on the mound, pitching 4.0 innings and striking out four.
#BringingBackTheFun