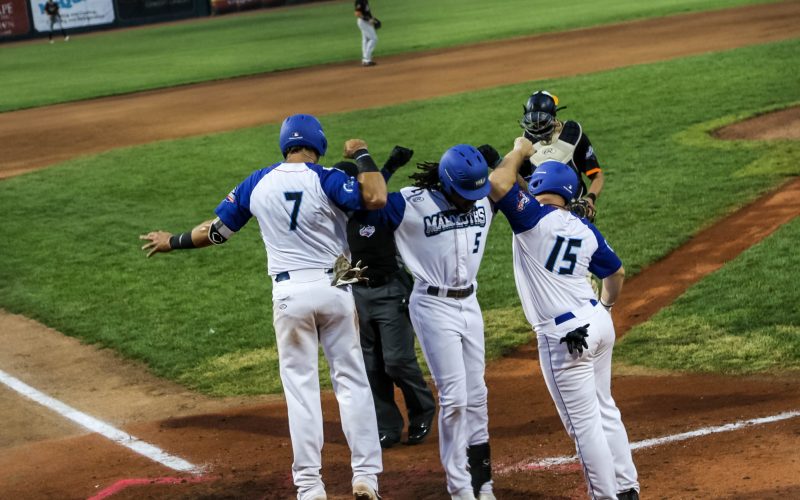 Woolly Mammoths Continue to Roll, 4-1, over Hoppers
August 2nd, 2019
UTICA, Mich. – JaVon Shelby smashed a game-winning three-run home run and right-handed pitcher Matt Cronin (4-0) threw 7.0 strong innings, striking out seven to lead the Westside Woolly Mammoths (20-16) over the Eastside Diamond Hoppers (14-21), 4-1, on Friday night in front of a packed Jimmy John's Field.
Shelby took over the single-season home run lead with his eighth home run tonight. The University of Kentucky graduate and former fifth-round pick of the Oakland Athletics has five home runs over his last seven games, and a league-best 14 RBIs.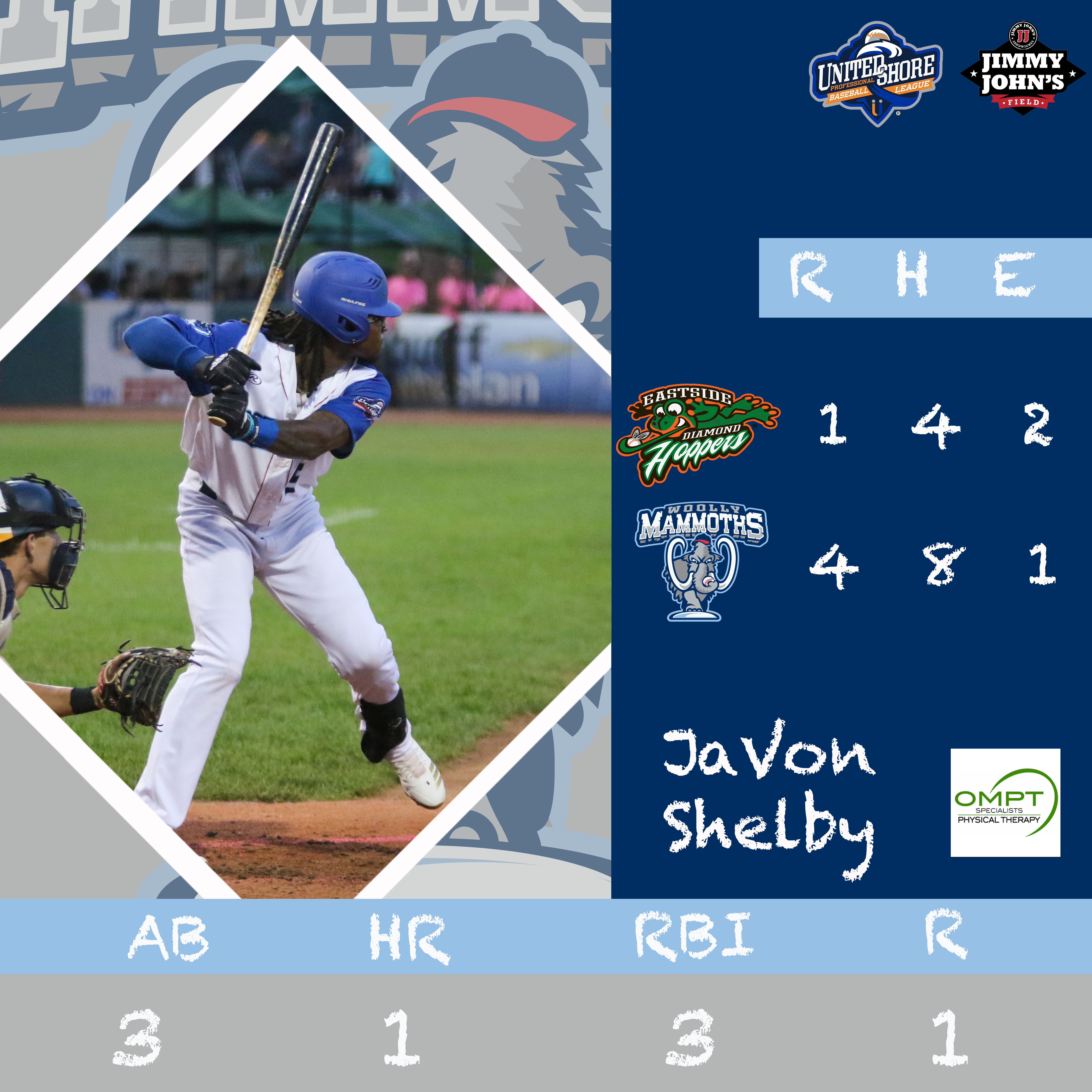 Jake Pulcheon finished 2-for-3 with one run scored and one RBI, while Sonny Cortez added a 2-for-4 performance at the plate for the Mammoths. RHP Brady Batten earned his second save in as many tries with a perfect ninth inning.
RHP Dugan Darnell made his debut tonight and worked 4.0 strong innings, allowed no earned runs and struck out three for the Diamond Hoppers. The Northville, Mich., native played his collegiate baseball at Adrian College.
The first-place Woolly Mammoths will face the Utica Unicorns on Saturday at 7:05 p.m. It's 70's Night at the ballpark with Boogie Dynomite playing from the Michigan Schools & Government Credit Union Sound Stage, with a post-game dance party on the field immediately following the game.
#MakeTimeForFun
#YourSummerDestination
#TrustTheTusk