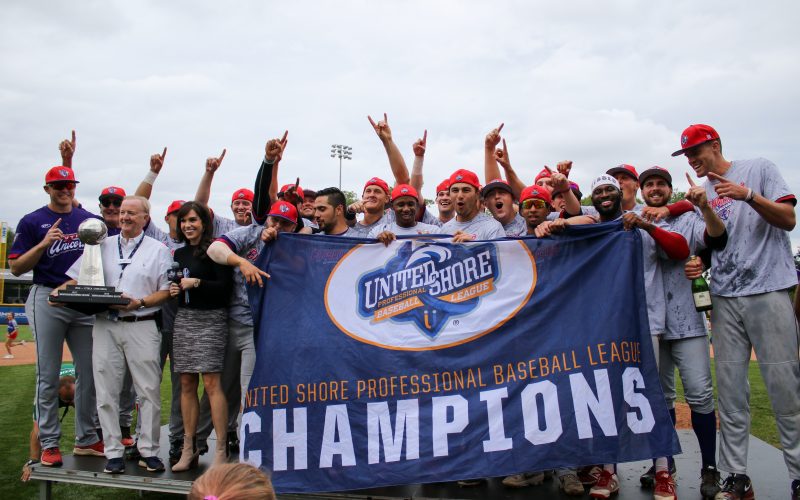 Unicorns Capture USPBL Championship
September 8th, 2019
UTICA, Mich. – It was a magical season for the Utica Unicorns, capped off by rallying from four runs down late to defeat the Westside Woolly Mammoths, 6-5, in the United Shore Professional Baseball League Championship Game on Sunday in front of the largest crowd in USPBL history, 4,926. The Unicorns' Jimmy Latona was named Most Valuable Player after driving in two runs, going 1-for-3.
Right-handed pitcher Nolan Clenney broke the single-season USPBL record with his eighth save of the season, tossing two perfect innings. RHP Luke Dawson earned his first win of the season, throwing a scoreless seventh inning.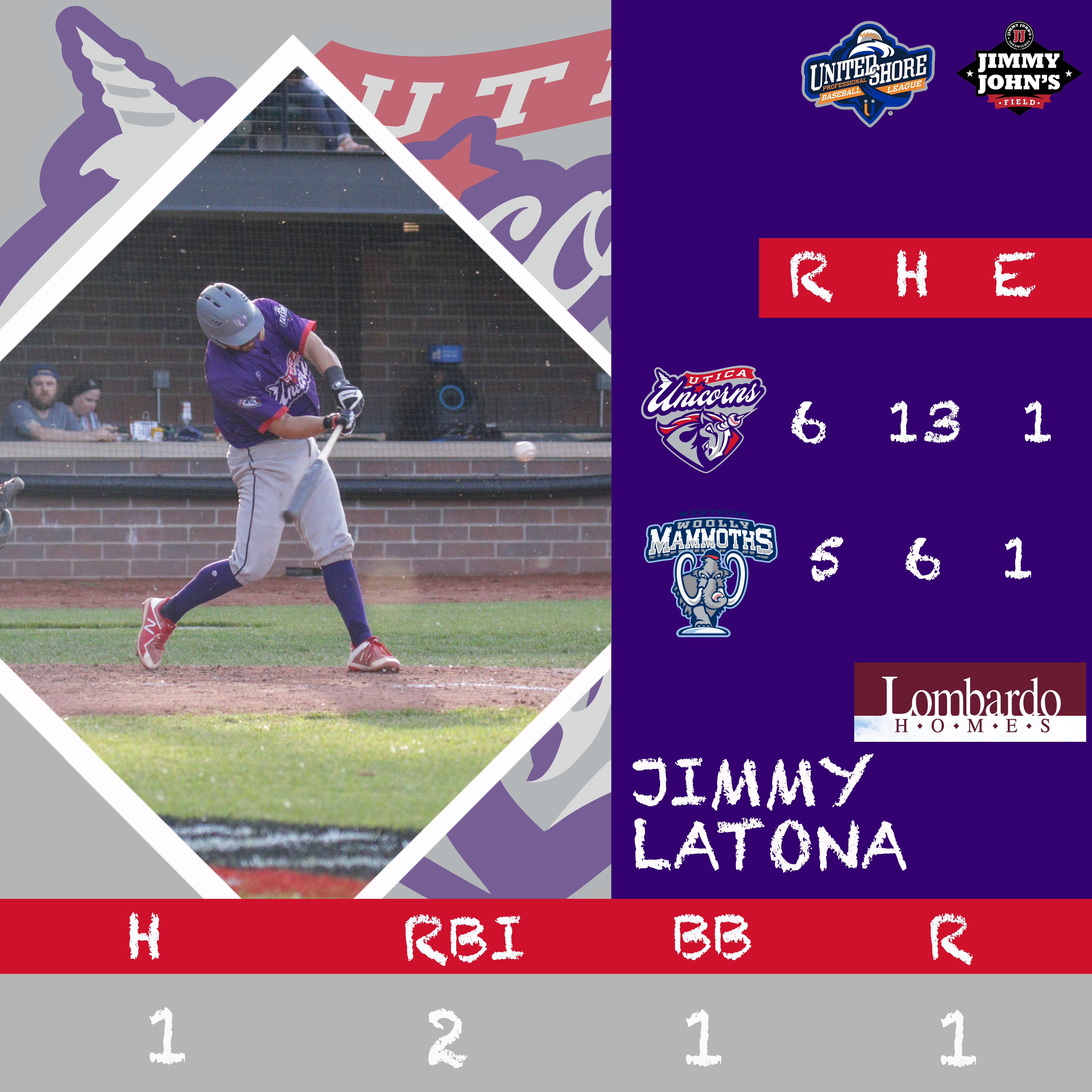 The Mammoths sprinted out to a 5-1 lead with two runs in the first inning and third inning. The regular-season champion had the USPBL Pitcher of the Year Matt Cronin on the mound at 7-0, and he tossed 6.1 innings, allowing just three runs in the no decision. The Unicorns got to the Mammoths' bullpen, scoring three runs in the seventh inning and the winning run in the eighth inning.
On his birthday, Malik Blaise finished 3-for-4 with one run scored. Dan Elliott and Kyle Bonicki each went 2-for-4 for the Unicorns.
Leading the Woolly Mammoths were Sonny Cortez and Dan Williams. Each drove in two runs and Cortez smacked a home run in the first inning.


It was a historic season for the USPBL, with a record 62 sell outs, 259,000 fans and a single-game attendance record on Championship Sunday. Nine players were signed by Major League Baseball organizations and former Unicorns' pitcher Randy Dobnak became the first-ever major leaguer, pitching nine scoreless innings so far in the MLB and earning a save for the Minnesota Twins.
#MakeTimeForFun
#YourSummerDestination