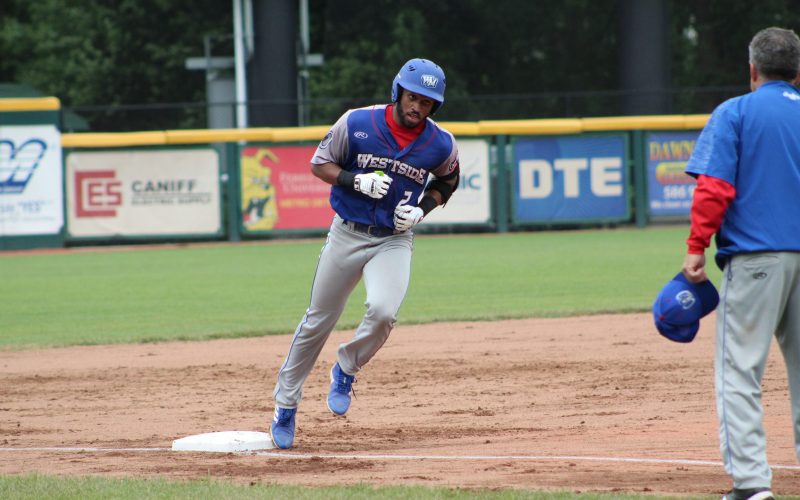 Smith Homers to Lift Mammoths Over Beavers, 3-1
June 26th, 2021
UTICA, Mich. – Jaylen Smith homered in the top of the third inning and right-handed pitcher Jackson Hicks (3-1) tossed 5.0 scoreless innings, striking out six, to give the Westside Woolly Mammoths (6-4) a 3-1 win over the Birmingham Bloomfield Beavers (3-9) on in game one of Saturday's doubleheaders at Jimmy John's Field.
Lamar Briggs went 3-for-3 with one run scored for the Mammoths.
RHP AJ Kullman pitched a complete game for the Beavers, scattering seven hits and striking out one. Travis McFarland hit his fourth home run of the season to get the only Beaver run of the game.
#BringingBackTheFun