DMC Sport Performance at Ultimate Soccer Arenas are now open!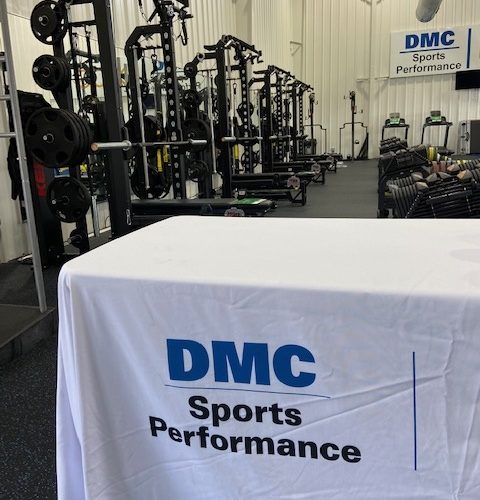 Specializing in Sport Performance training,  Assessments, and Transitional Rehabilitation 
DMC Sport Performance is excited to welcome you back to their specialized training sessions!  Are you ready to take your fitness level or game to the next level? We are open to individual and small group sessions for members and are willing to cater to everyone's comfort levels.  We are COVID safe and adhering to all the precautions and guidelines recommended by the CDC. Masks are required in our facility while training for coach/ staff and members at all times.  We are screening upon entry and limiting capacity inside the facility.
Pricing:
Team Trainings: $120/ hr up to 9 athletes max per hour, but we will extend into 2 hours. 
(example: Ladies Bootcamp/ Soccer speed and strength/ Baseball & Football off season training/ Basketball jump training)
Assessments: $100/hr
Transitional Rehabilitation: $65/hr 1 v 1 packages, and $35/hr for 1 v 2:3 packages
Sport Performance: 
– Youth/High School and Advanced/High School:  $179/ 6 weeks/ 2x week trial package, and memberships
– Adult: $249/ 6 weeks/ 2x week trial package, and memberships
– Private sessions: $75/hr 1 v 1
– Small Group: $35/hr 1 v 2:3
Facility is located at 867 South Blvd E Pontiac, MI, 48341 at the back of the campus near the outdoor soccer field.
Open 4 pm- 8 pm Monday-Thursday, and Saturday mornings from 9 am- 12 pm by appointment only.
Call 248-499-7555 to schedule your first session, assessment, or tour!
Head Coach: David Philbrick AT, CES, CFSC, XPS  dphilbri@dmc.org