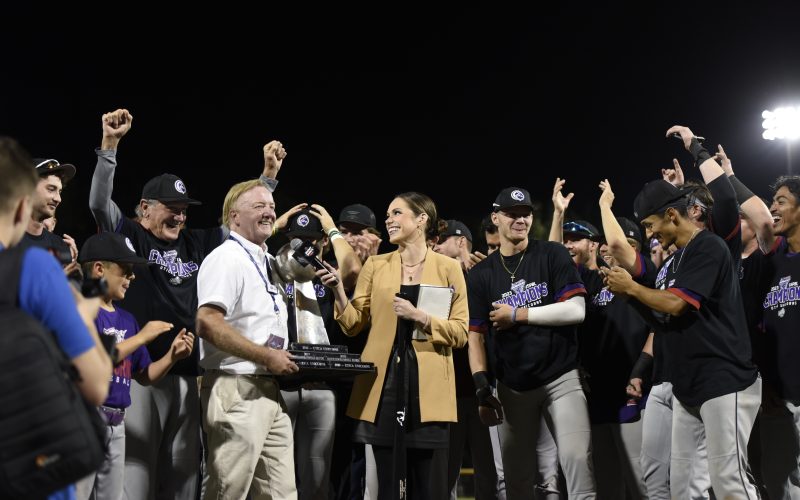 Unicorns Capture USPBL Championship
September 9th, 2023
UTICA, Mich. – It was a magical playoff run for the Utica Unicorns, winning all three playoff games, capped off by defeating the Westside Woolly Mammoths, 3-1, in the USPBL powered by UWM Championship Game on Saturday in front of a sellout crowd at Jimmy John's Field. The Unicorns' Matt Colucci was named Most Valuable Player after pitching 3.0 inning in relief, striking out seven, allowing no hits and no runs.
The Unicorns sprinted out to a 3-0 lead in the third inning and that was all they needed. The top of the lineup, Lucas Goodin, Phil Matulia and Felix Aberouette brought in all three runs for Utica. Goodin finished 2-for-4 with one run scored. Aberouette went 2-for-5 and Patrick Bagget had one hit and crossed the plate once. After starting Thursday's playoff game, RHP and Pitcher of the Year, Andrew Huffman, started on the mound. He pitched 2.0 innings and struck out four of the six batters he faced.
The Mammoths only run was scored by Fox Leum off a Dre Williams-Nelson single in the fourth inning. Leum and Alex Garbacik were the only other Mammoths to notch a hit.
#ThePlaceToBeIn2023