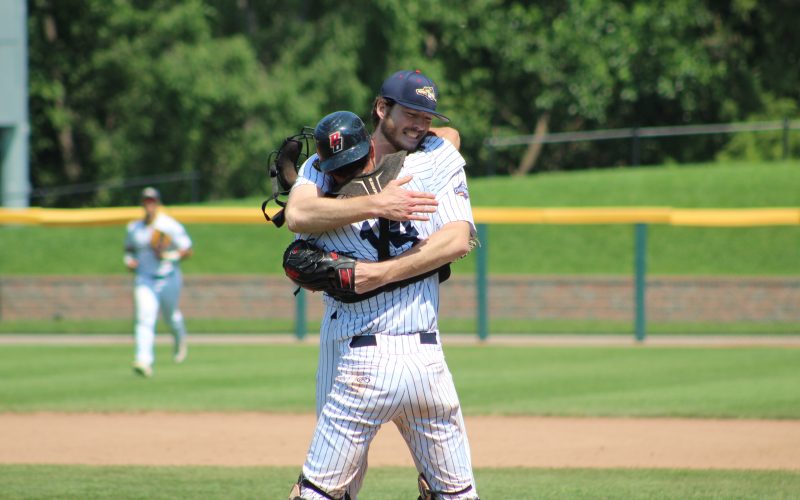 Jake Kinney Throws No-Hitter
July 25th, 2021
UTICA, Mich. – Jake Kinney became the 4th pitcher in USPBL history to throw a no-hitter. The RHP from Zephyrhills, FL threw 7.0 scoreless innings and struck out 12 batters to lead the Beavers (8-13) to a 5-0 win over the Utica Unicorns (15-8) on a beautiful Sunday afternoon at Jimmy John's Field.
The Beavers knocked in five runs. Shortstop Keshawn Lynch and right fielder Cristian Laboy each had an RBI while catcher Austin Shumaker went 1-for-2 and crossed the plate once.
Unicorns starter Zack Jones pitched 4.0 innings of work, allowing two hits, one run and striking out four.