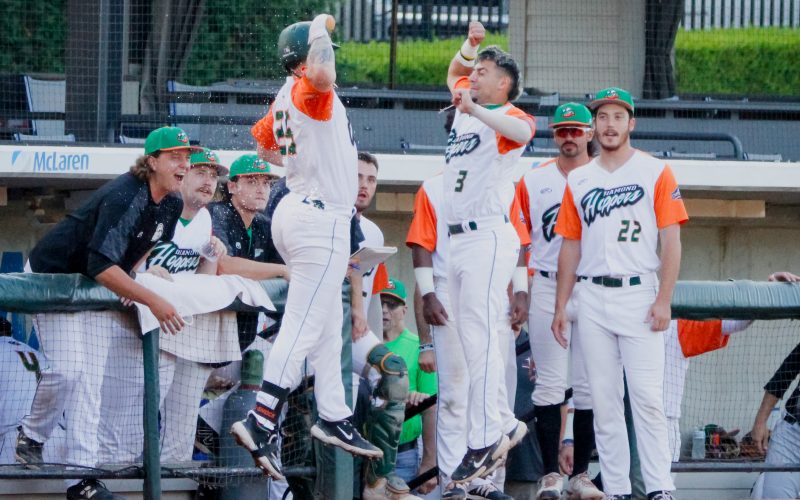 Hoppers Walk-Off Beavers, 5-4
July 20th, 2023
UTICA, Mich. – Joe Burke hit the game winning sacrifice fly, scoring Luis Acevedo in the bottom of the ninth inning as the Eastside Diamond Hoppers (12-14) defeated the Birmingham Bloomfield Beavers (12-13), 5-4, on Thursday night at Jimmy John's Field.
Right-handed pitcher Luke Drummond picked up his second win of the season for the Hoppers, striking out five of the six batters he faced.
Todd Mattox went 3-for-4 with one RBI and one run scored. Bryant Shellenbarger hit a ball over the right field fence, giving him his third home run. Noah Marcoux retuned to the lineup after being on IR and had two hits, both doubles.
Leading the Beavers offensively was first centerfielder Chris Davis, who went 3-for-4 with one RBI. Ray Hillbrich and Ben Wilcoxson both had two hits.
#ThePlaceToBeIn2023