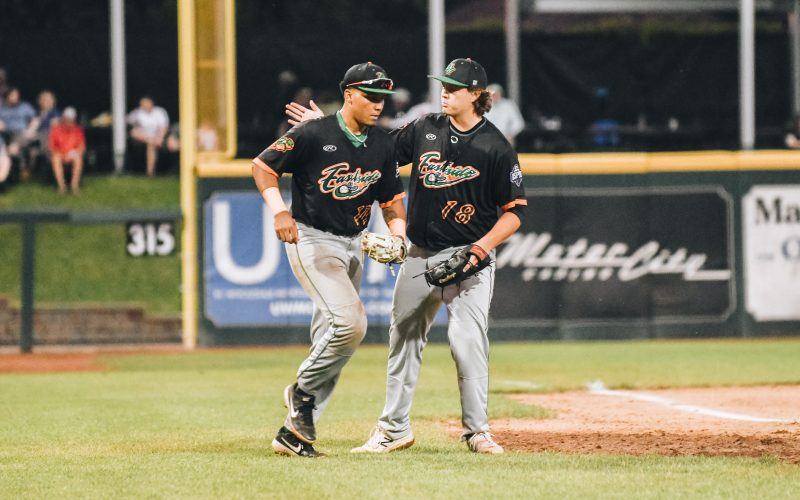 Hoppers On A Winning Streak, Defeat Beavers, 7-5
August 7th, 2022
UTICA, Mich. – The Eastside Diamond Hoppers (13-19) pulled out a win, 7-5, over the Birmingham Bloomfield Beavers (17-14) led by the efforts of Noah Marcoux on Sunday afternoon.
Marcoux went 2-for-3 and had one RBI and scored one run, earning him Player of the Game. Second baseman Christian Perez, short stop Alex Pup, and third baseman Luis Rivera batted in the rest of the runs for the Hoppers. Starting pitcher Derrick Edington threw 5.0 innings, striking out six and giving up three runs.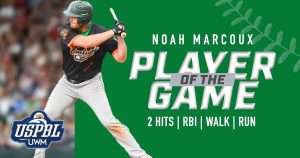 Designated hitter Dakota McFadden went 3-for-5 including a homerun. Zach Devon started on the mound for the Beavers, tossing 4.1 innings, scattering five hits and striking out two. Zach Blankenship pitched 1.0 innings of relief, striking out all three batters faced.
We're throwing it back to the '50s and '60s for Oldies Night at the ballpark on Wednesday as the Utica Unicorns take on the Hoppers. It's also Senior Citizen Night. Senior citizens can buy one ticket and get one free by calling the box office. First Pitch is at 7:05 p.m. Gates open at 6 p.m.
Written by Danielle McKinney
#SummerNightsUnderTheLights