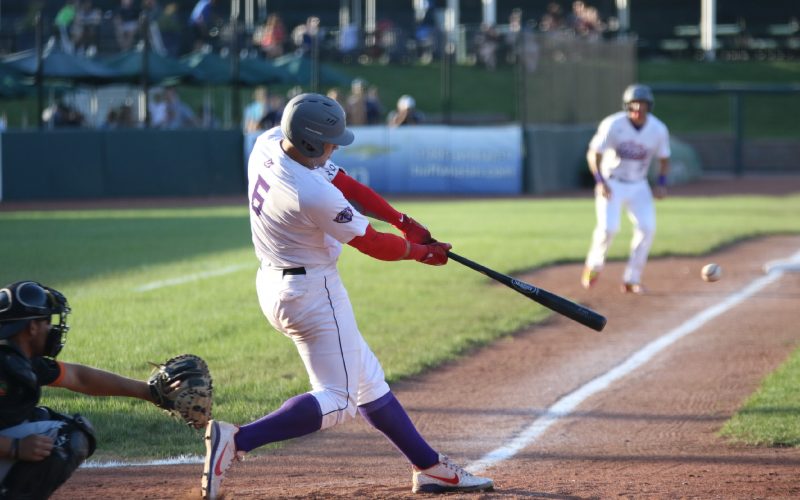 Unicorns Win Close Battle with Diamond Hoppers, 4-3
UTICA, Mich. – Dan Ward went 2-for-4 and drove in two runs, while right-handed hurler Jake Mayer earned a save in his United Shore Professional Baseball League debut as the Utica Unicorns (6-9) defeated the Eastside Diamond Hoppers (9-5), 4-3, on Thursday night at Jimmy John's Field.
RHP Cody Brown earned the win on the mound, throwing 7.0 strong innings, striking out 10 and allowed just two runs. Brian Sobieski went 1-for-3 with one RBI for the Unicorns.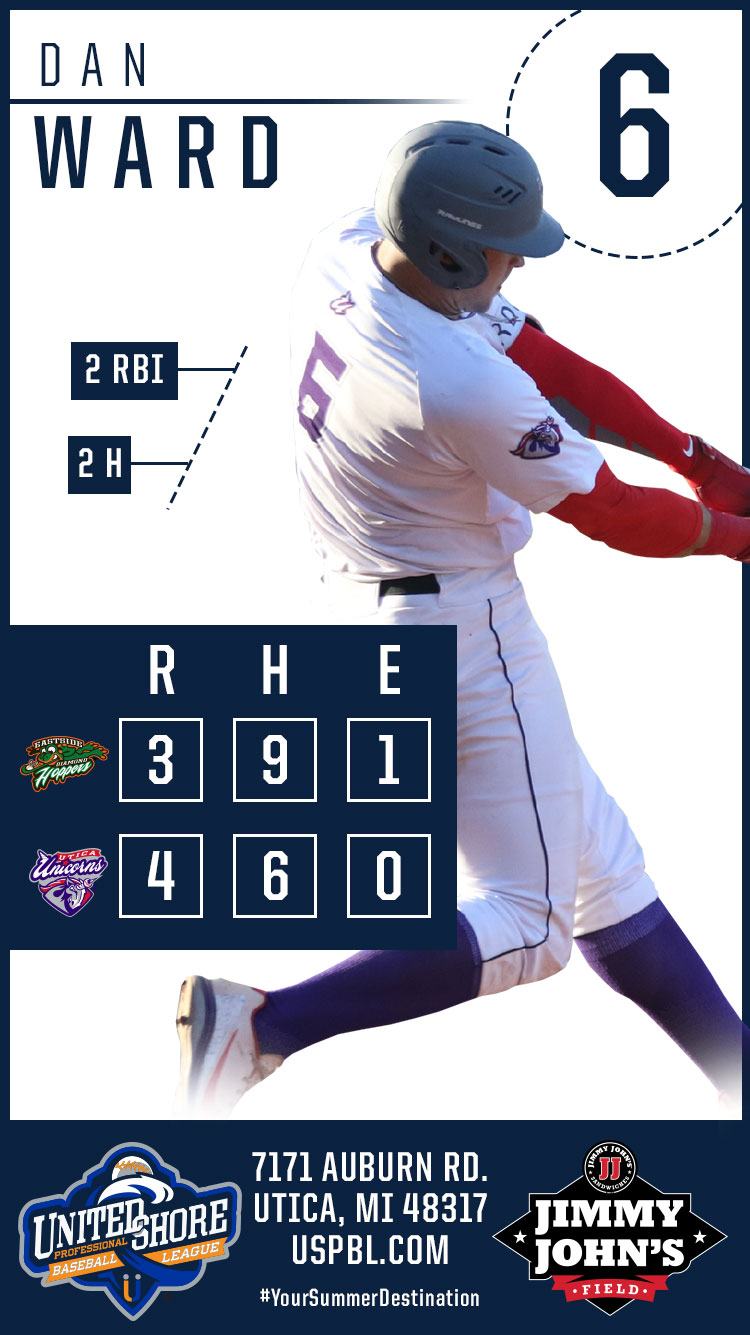 Josh McAdams and Sebastian Diaz each had two hits for the Diamond Hoppers and drove in one run. LHP Devin Alexander was on the bad end of the loss, throwing 4.0 innings, allowing three runs, zero earned, and struck out three.
The Diamond Hoppers scored three runs, on nine hits and committed one error, while the Unicorns scored four runs, on six hits and had no errors.

Metro Detroit Chevy Dealers Fan of the Game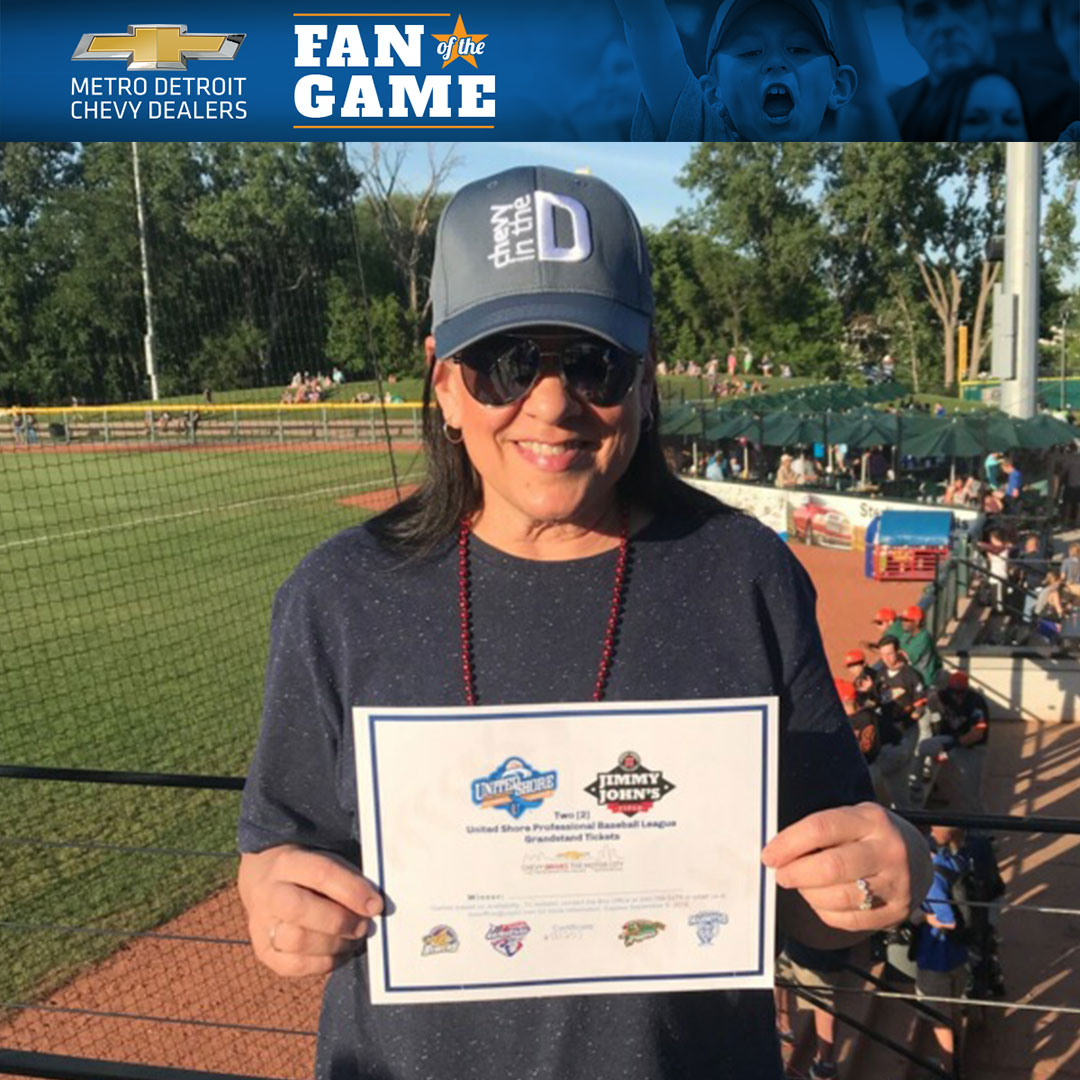 Patty Mackey
UPCOMING GAMES:
Friday, June 15
Unicorns vs. Westside Woolly Mammoths (7-5), 7:05 p.m. (Gates open at 6 p.m.)
Buy Tickets
PROMOTIONS: XFINITY Fireworks Spectacular and Blackjack the Border Collie will go airborne and catch some frisbees.
Saturday, June 16
Woolly Mammoths vs. Birmingham Bloomfield Beavers (6-9), 7:05 p.m. (Gates open at 6 p.m.)
Buy Tickets
$15 Family Night Ticket includes:
1 Chevrolet Pavilion Party Patio Ticket
1 Dearborn Hot Dog
1 Bag of Better Made Potato Chips
Unlimited Soft Drinks & Water
Special Pre-Game Player Meet & Greet, Autographs
Special Mascot Appearances by Buzz and Woolly
Special Appearance and Photos with JJ, The Field General (Jimmy John's Field's famous resident bat dog)
Balloon Makers from Fairytale Entertainment
PROMOTIONS: WCSX Classic Rock Saturday welcomes a Led Zeppelin Tribute Band, The Laughing Madmen, to play live music from the Dana St. Clair Stage in right center field. WCSX personalities will also be on site for the duration of the game.
Sunday, June 17
Beavers vs. Diamond Hoppers, 1:05 p.m. (Gates open at Noon)
Buy Tickets
PROMOTIONS: Sunday Fun Day celebrates all the Fathers out there for a nice Father's Day BBQ;
Early entrance at 11 am only for fans with Grandstand Ticket with BBQ included Grandstand Ticket with BBQ Included – Grandstand ticket price plus $15 for BBQ – 11 am seating
BBQ available in party patio from 11 am to Noon. Party Patio Ticket with BBQ Included – $25 ticket with seating for BBQ and the game in party patio area – 12:15 pm seating; BBQ available in party patio areas from 12:15 pm to 1:30 pm.
BBQ Menu – Pig Roast Buffet, Baked Beans, Corn on the Cob, BBQ Chicken Legs, Coleslaw, Potato Salad and Cookies. Unlimited soft drinks.
#YourSummerDestination