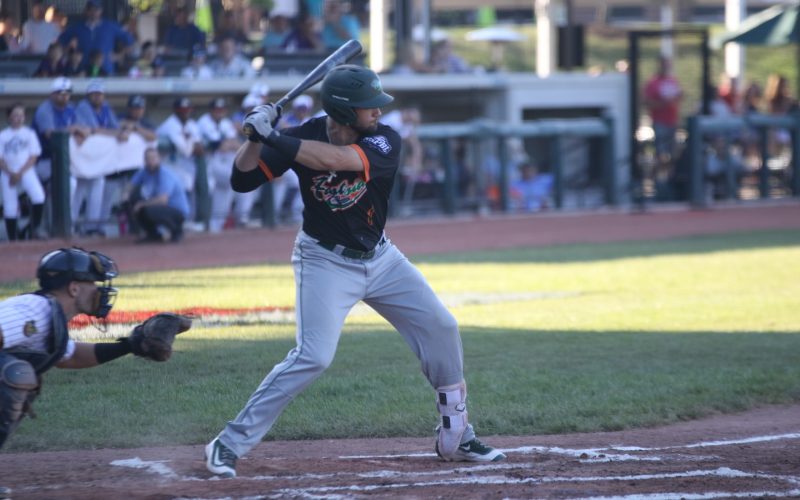 East Stars Defeat West Stars, 5-0, in USPBL All-Star Game
July 7th, 2018
UTICA, Mich. – Josh McAdams went 3-for-4 with two RBIs and Jimmy Latona hit a solo home run to lead the East All-Stars over the West All-Stars, 5-0, in the United Shore Professional Baseball League All-Star Game Saturday night at Jimmy John's Field in front of a sell out crowd.
McAdams and right-handed pitcher Chris Dula were named Co-Most Valuable Players, as Dula recorded three pitches of 100 miles per hour and struck out two in 1.0 inning of work.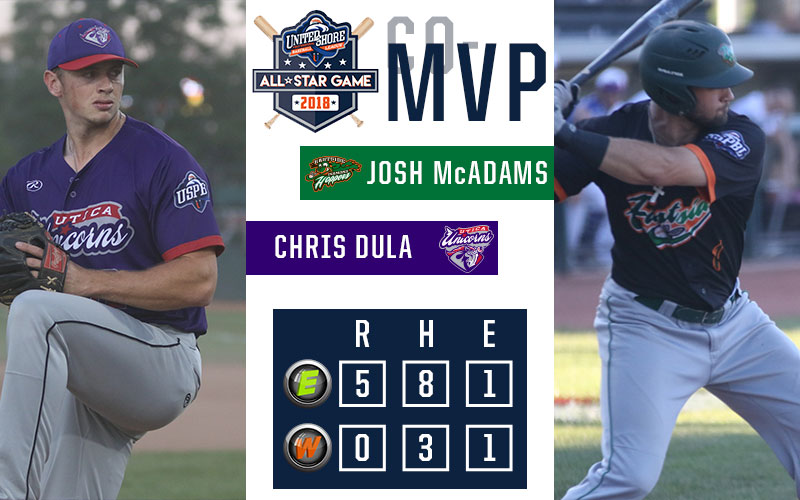 East pitchers Logan Gillaspie, Gio Abreu, Mike Scimanico,  and Keaton Aldridge each pitched 1.0 clean inning.
Robb Paller went 2-for-2 while Andrew Dundon went 1-for-2 to lead the offensive attack for the West All-Stars.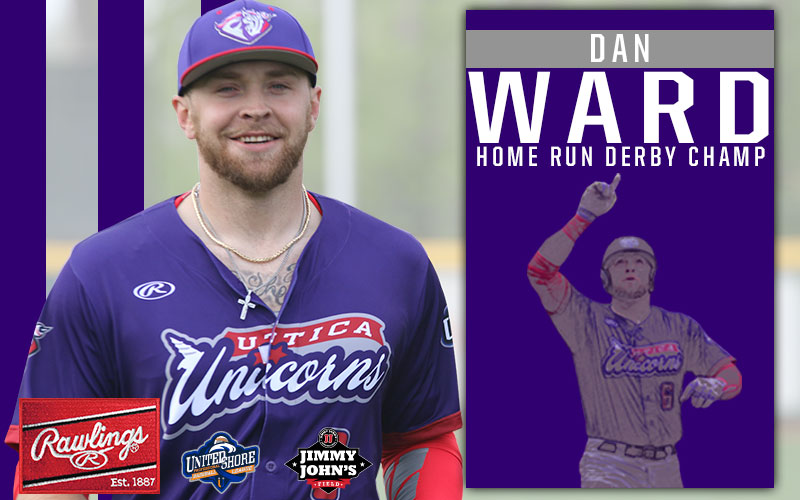 Home Run Derby:
The stars of the USPBL brought their big bats to Jimmy John's Field Saturday evening as the for the 2018 Rawlings Home Run Derby Competition.
In a East vs. West format, Utica's Nicco Lollio and Dan Ward, Eastside's Josh McAdams, Birmingham Bloomfield's Robb Paller, and Westside's Tyler Pagano and Ethan Wiskur put on a show, launching powerful home runs out of the park and into the woods.
Each division's finalist were decided with the highest combined home run total after the first two rounds.
Ward blasted 16 home runs combined in the first two rounds to represent the East Division, while Wiskur connected on 20 home runs to represent the West Division and advance to the final round.
It was quite the spectacle in the final round as Ward's 21 home runs topped Wiskur's 16 to become the 2018 USPBL Rawlings Home Run Derby Champion.
Metro Detroit Chevy Dealers Fan of the Game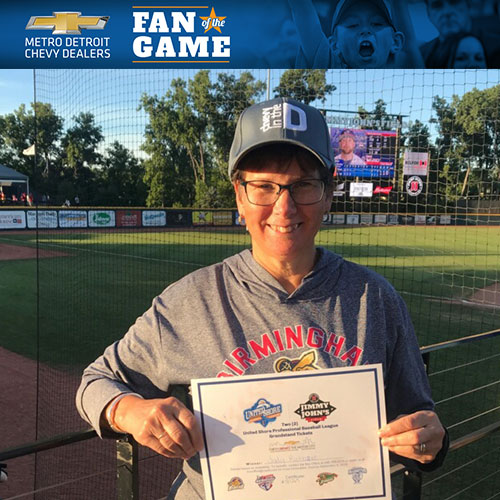 Judy Rutoske
Upcoming Games:
Sunday, July 8
Utica Unicorns (11-11) vs. Westside Woolly Mammoths (11-10), 1:05 p.m. (Gates open at Noon)
Promotions:
Sunday Fun Day with Princesses
Kids Crafts
Costume contest, all dressed up kids will be able to take part in a field parade
Prince and Princess Brunch (Tickets)
Purchase a $25 ticket for the Princess Brunch, which includes a Left Field Patio ticket. Add $15 to any grandstand ticket to participate in the Princess Brunch as well. Brunch starts when gates open at Noon. Princess Brunch menu includes: Scrambled Eggs, Sausage Links, Potato O'brian, Pancakes, Fruit Salad , Grilled Chicken Caprese and Mini Cupcakes & Cookies.
#YourSummerDestination