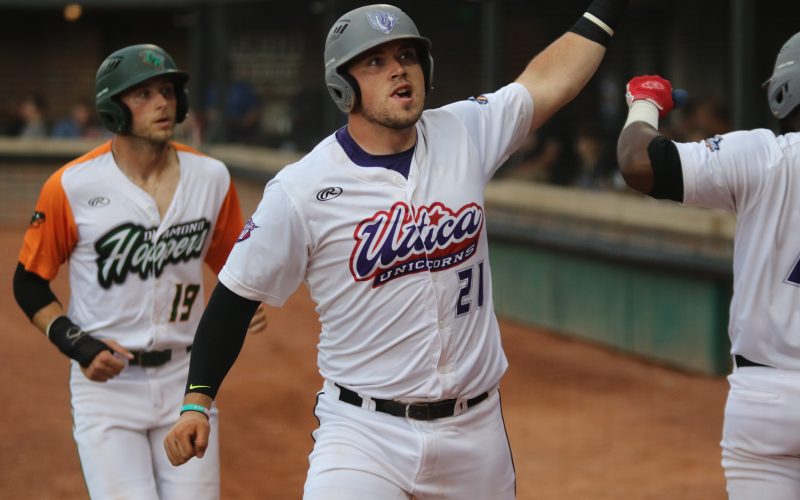 East Routs West in USPBL All-Star Game, 13-6
July 6th, 2019
UTICA, Mich. – Eastside Diamond Hoppers Pat Adams went 4-for-5 and drove in three runs to earn All-Star Game MVP honors, while Utica Unicorns Jimmy Latona smacked a three-run home run and Unicorns' Dan Elliott delivered a two-run homer to lead the East All-Stars over the West All-Stars, 13-6, on Saturday night in front of a sell out crowd at the United Shore Professional Baseball League All-Star Game.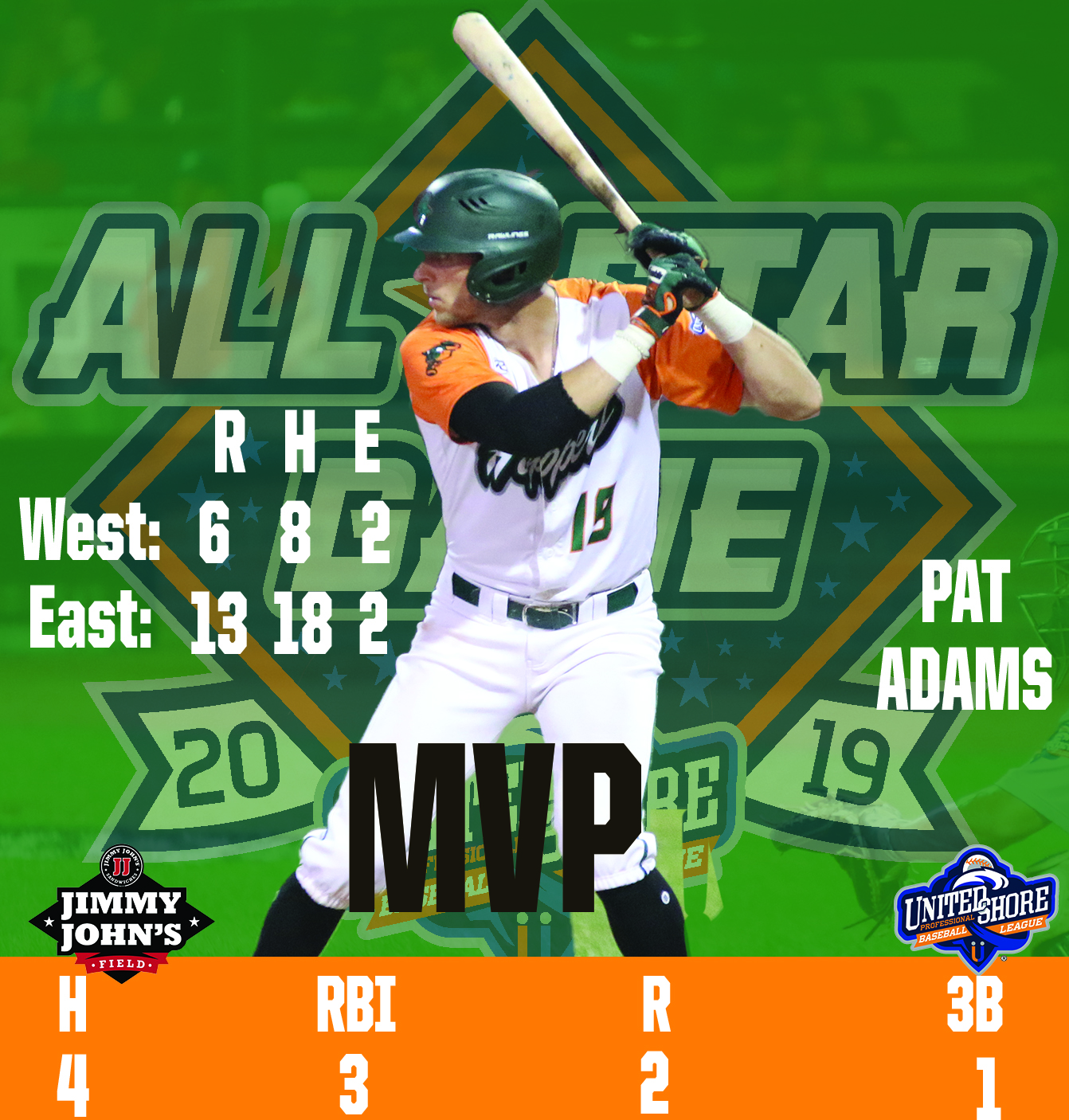 Adams, a native of Warren, Mich., leads the USPBL in batting average at .376 and has reached base safely in 24 consecutive games. He is currently on an 11-game hitting streak.
Earlier in the night, Birmingham Bloomfield Beavers Ross Haffey was crowned the Rawlings Home Run Derby Champion with 14 home runs in the championship round. He defeated Eastside Diamond Hoppers Luke Johnson in the final.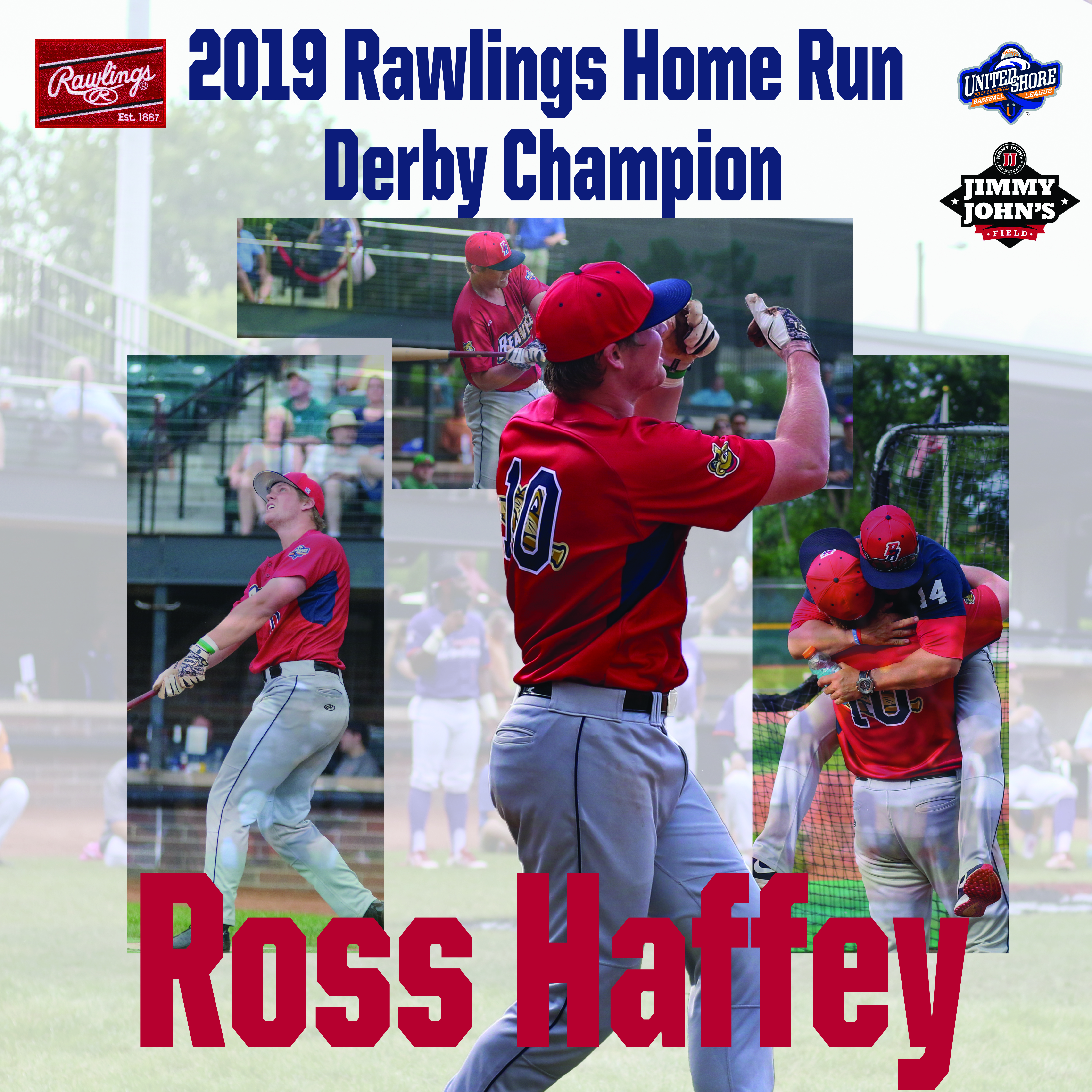 The Unicorns' Spencer Stockton made the start on the hill for the East All-Stars, demonstrating why he is the strikeout leader, fanning all three batters he faced in the first inning. The Diamond Hoppers' Noah Gotsis followed suit with a pair of strikeouts in the second inning that led to the East building an 8-0 lead.
The Woolly Mammoths' Jake Barbee led the West All-Stars with a 2-for-2 performance, driving in two runs. He has reached base safely in 20 consecutive games heading into tonight's All-Star Game.
Also going 2-for-2 in the game was Hoppers' Zack Gray, finishing with one RBI and one run scored. Adams, Latona and Elliott drove in eight of the East's 13 runs.
#YourSummerDestination