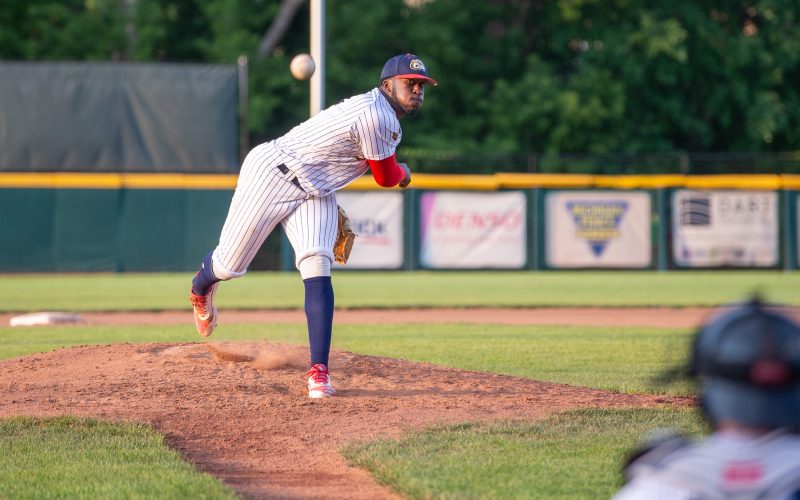 East and West Play Even in All-Star Game
July 10th, 2021
UTICA, Mich. – Birmingham Bloomfield Beavers Malik Barrington pitched 1.0 inning and struck out three to earn All-Star Game MVP honors, while Westside Woolly Mammoths Lamar Briggs went 2-for-4 as the East All-Stars and West All-Stars tied on Saturday night in front of a lively crowd at the USPBL All-Star Game.
Barrington, a native of Jacksonville, FL, is currently third in strikeouts and has an overall ERA of 3.16.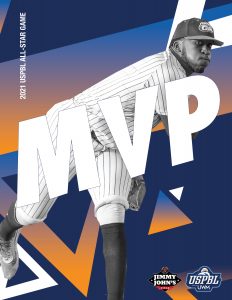 Earlier in the night, Eastside Diamond Hoppers Greg Vaughn Jr. was crowned the Rawlings Home Run Derby Champion with 27 total home runs. He defeated Utica Unicorn Noah Childress in the final.
The Mammoths' Greg Loukinen made the start on the hill for the West All-Stars, demonstrating why he is the strikeout leader, fanning three batters in two innings. Jackson Hicks followed suit with one strikeout in the third inning.
The Utica Unicorns' Miguel Cirino pitched out of a bases loaded innings, pitching 1.1 innings, striking out four.
#BringingBackTheFun