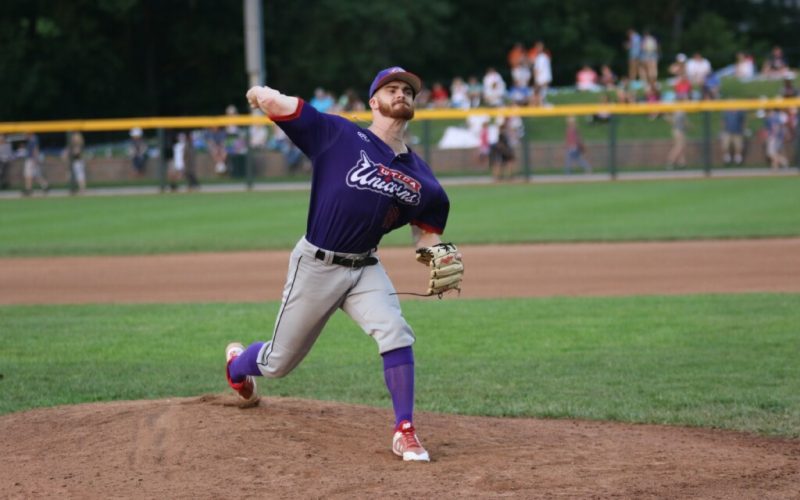 Brown Throws Complete-Game Shutout Against Mammoths
June 21st, 2018
UTICA, Mich. — It was a pitcher's duel Thursday evening at the ballpark as right-handed pitcher Cody Brown threw a complete-game shutout for the Utica Unicorns, while Austin LaDoux hit his first career USPBL home run in the top of the ninth inning to lead the Unicorns (9-9) over the Westside Woolly Mammoths (7-8), 1-0, at Jimmy John's Field.
In his first career shutout, Brown struck out eight batters and walked just one. He was matched pitch-for-pitch by Woolly Mammoth's RHP Josh Mason who struck out seven batters in his first complete game.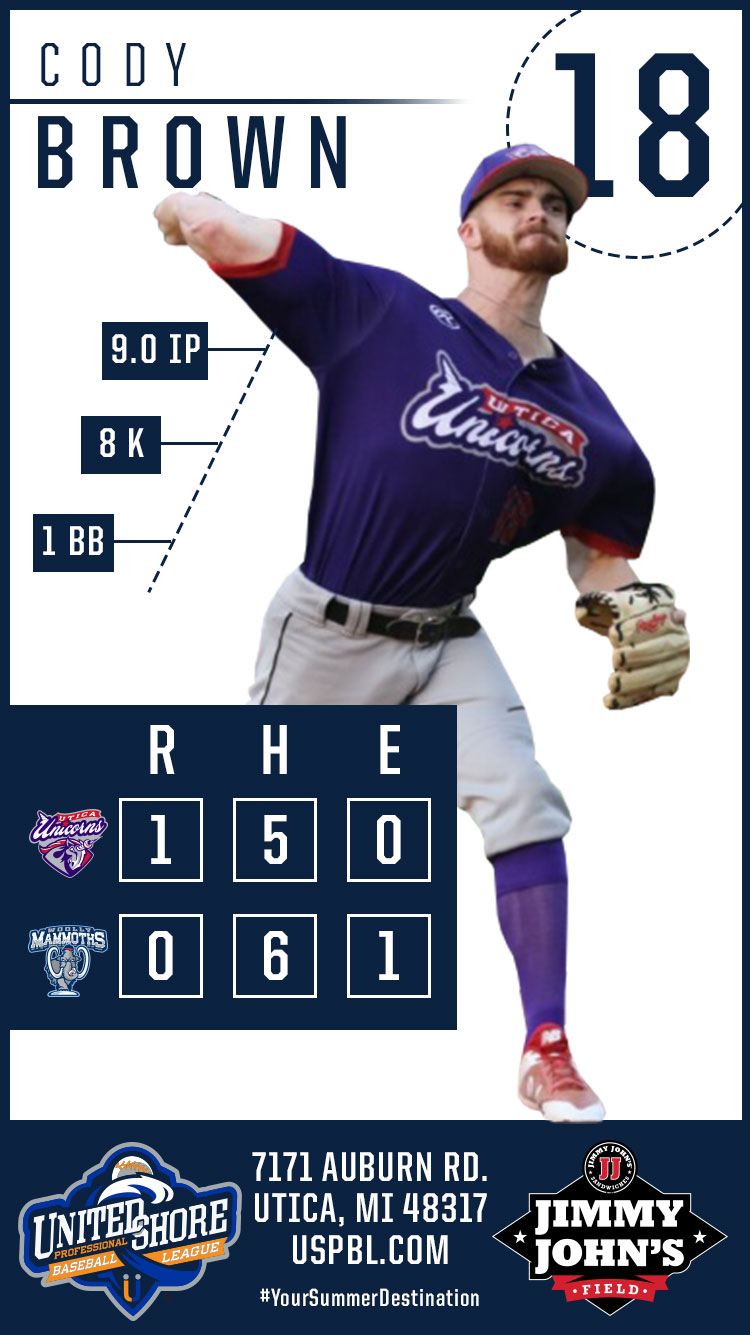 Offense was at a premium for both squads, however Ethan Wiskur was the only player to record a multi-hit game, finishing 2-for-4 with a double.
The Unicorns finished with one run, five hits, and no errors while the Woolly Mammoths  had six hits and one error.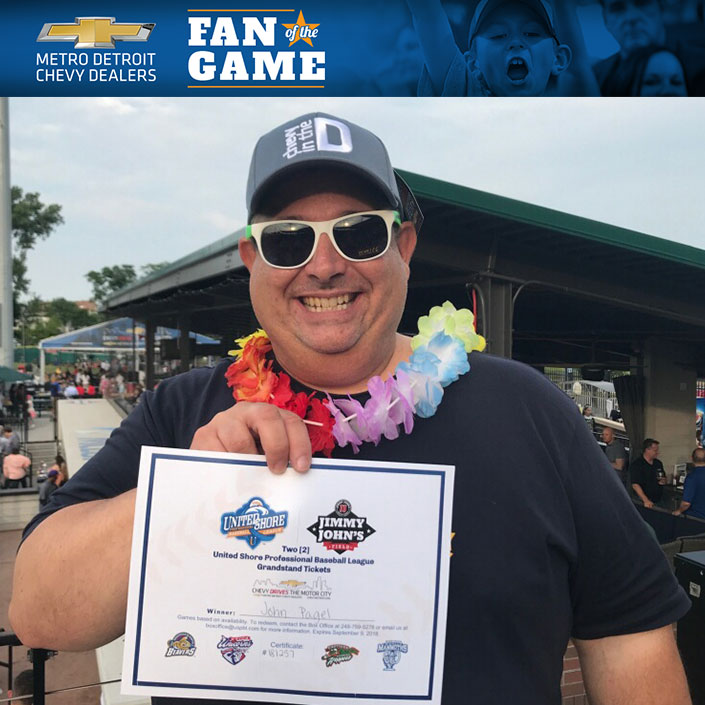 John Pagel
UPCOMING GAMES:
Friday, June 22
Tickets
Woolly Mammoths (7-8) vs. Beavers (8-9) , 7:05 p.m. start (Gates open at 6 p.m.)
PROMOTIONS: XFINITY Fireworks Friday XFINITY Fireworks Spectacular Friday
Join us for a great night of professional baseball and a spectacular fireworks show immediately following the ballgame.
Founders Fridays
$1 off Founders in the Short Hops Craft Beer Garden. Not applicable to the discount on Founders if the Beer Batter of the Game gets a hit.
Saturday, June 23
Tickets
Beavers (8-9) vs. Unicorns (8-9), 7:05 pm start (Gates open at 6 p.m.)
PROMOTIONS: 99.5 WYCD Country Music Night – Derek Winters Band presented by
Top Hat Masonry
99.5 WYCD Country Music Night
Grab your boots and head down to Jimmy John's Field for 99.5 WYCD Country Music Night. Come early and enjoy music from the Derek Winters Band as they play from the Dana St. Clair Stage during pregame and in between innings on the lawn in right center field.
Sunday, June 24
Tickets
Diamond Hoppers (9-7) vs Woolly Mammoths (7-8), 1:05 p.m. start (Gates open at Noon)
PROMOTIONS: Sunday Funday/ A Neverland Journey
Join us for a Sunday Fun Day in Neverland. Meet your favorite characters and fairy friends presented by Fairytale Entertainment.
**Characters will be at the main gates at Noon for meet and greets. They will be visiting fans around the ballpark from 1 – 3 p.m.
#YourSummerDestination