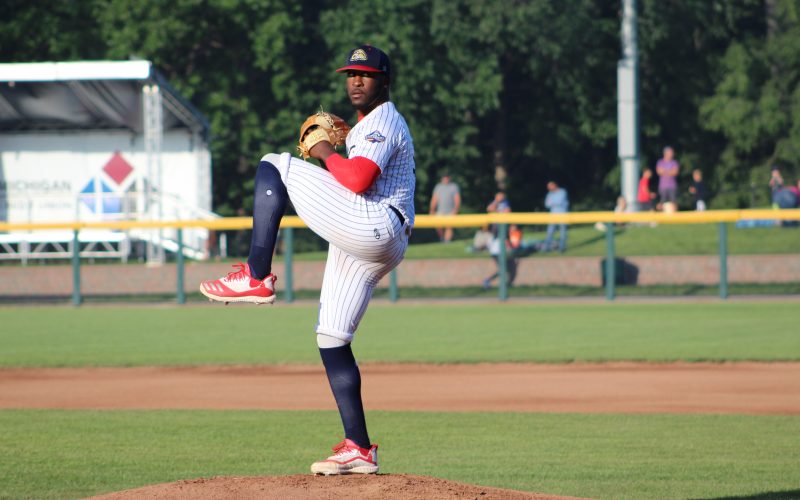 Beavers Score Late to Defeat Mammoths, 6-5
July 3rd, 2021
UTICA, Mich. – Collier Rutledge drove in three runs in the bottom of the sixth inning and Connor Bagneski finished 2-for-4 to lead the Birmingham Bloomfield Beavers (4-10) to a 6-5 win over the Westside Woolly Mammoths (7-6) on Friday night in front of a sellout at Jimmy John's Field.
Right-handed pitcher Malik Barrington picked up the win, throwing 5.1 innings and striking out six. RHP Cole Stanton picked up his first save of the season by retiring all three batters he faced in the eighth, striking out one.
Jackson Hicks tossed 4.2 innings, only allowing two hits and striking out nine.
#BringingBackTheFun