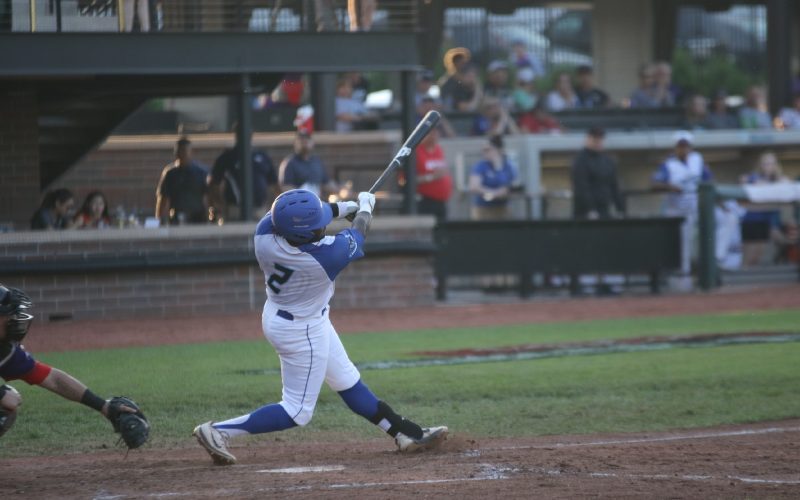 Woolly Mammoths Use Long Ball to Down Unicorns, 4-2
May 26th, 2018
UTICA, Mich. – Jalin Lawson smashed a three-run home run and right-handed pitcher Josh Mason (2-0) worked 5.2 innings, scattering six hits, two runs and struck out two to lead the Westside Woolly Mammoths (2-2) to a 4-2 win over the Utica Unicorns (3-4) on Saturday night at Jimmy John's Field.
LHP Joel Sharon and RHP Josh Mollett allowed no hits in 2.1 innings of work, and LHP Mike McGee earned the save in the ninth inning.
Leading the Unicorns offensively was centerfielder Justin Erlandson, going 3-for-4 with a home run. RHP Tyler Schwanz made his first start, allowing four runs in 4.0 innings of work.
UPCOMING GAMES:
Sunday (DH) – Westside Woolly Mammoths vs. Birmingham Bloomfield Beavers, 1:05 p.m., gates open at Noon — Second game starts 30 mins after the first — both games will be 7 innings
PROMOTIONS: Sunday Fun Day with Beauty and Beast, presented by Fairytale Entertainment … Beauty and Beat will be at the front gates at Noon and will only be at the ballpark until 2 p.m. … Anyone that purchases a ticket to the first game will be able to stay for game two
Monday, Memorial Day – Eastside Diamond Hoppers vs. Utica Unicorns, 1:05 p.m., gates open at Noon
PROMOTIONS: First 750 fans receive USPBL Star Spangled Sunglasses … All Veterans receive a FREE grandstand ticket, and family members get $2 off any grandstand ticket … $1 Hot Dogs, $1 Chips, $1 Soft Drinks
#YourSummerDestination