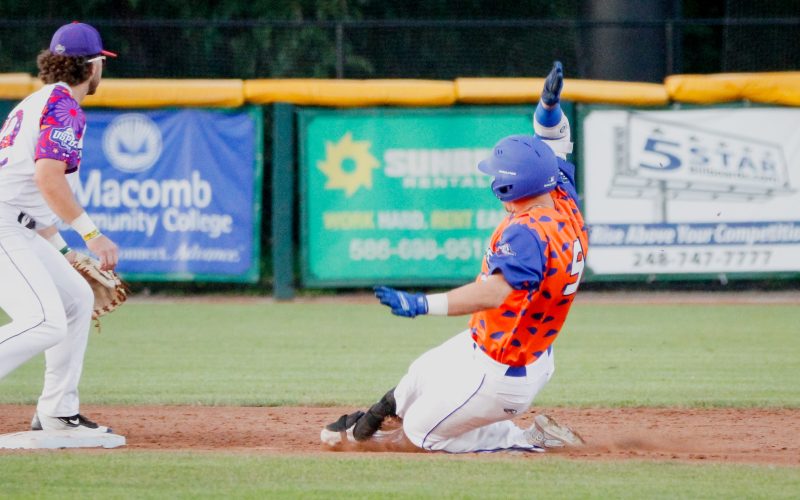 Woolly Mammoths Rally Against Unicorns, 5-4
August 18th, 2023
UTICA, Mich. – Fox Leum drove in the game winning run, scoring Alex Garbacik and Zach Beadle to lead the Westside Woolly Mammoths (22-17) to a 5-4 walk-off victory over the Utica Unicorns (15-21) on Friday in front of a lively crowd at Jimmy John's Field.
Leum finished the game 2-for-4, while Patrick Mills notched two hits and scored twice. The Woolly Mammoths are 6-4 over their last 10 games and stand in first alone in first place.
Nick Pastore, Josh Baker and Angel Diaz all had two hits. Baker had two RBIs. Andrew Huffman started on the mound, pitching 5.0 innings, allowing two hits, one run and struck out six.
#ThePlaceToBeIn2023