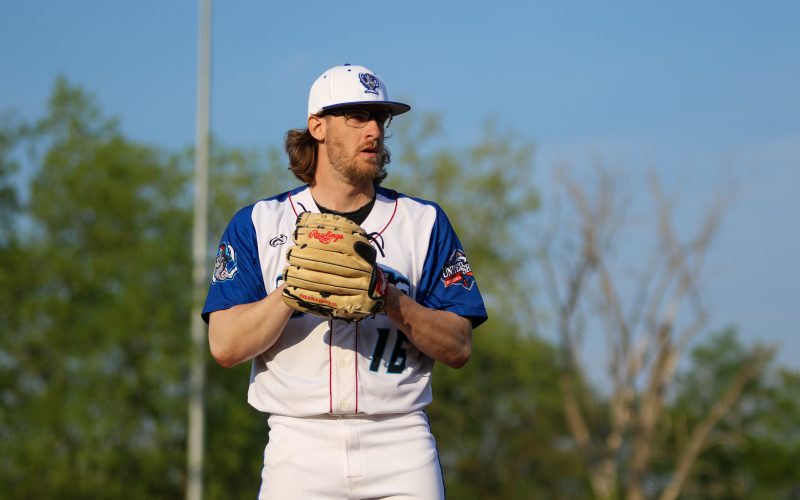 Woolly Mammoths Hold Off Diamond Hoppers, 4-3
May 18th, 2019
UTICA, Mich. – Right-handed pitcher Philip Walby tossed 5.0 scoreless innings, striking out 10, and Sonny Cortez went 3-for-4 with two runs scored and a double to lead the Westside Woolly Mammoths (1-3) to a 4-3 win over the Eastside Diamond Hoppers (2-2) on Saturday night at Jimmy John's Field.
Steven Wells Jr. drove in a team-best two runs for the Woolly Mammoths. RHP Andrew Kramer earned the save in the ninth, striking out two.
Eastside's Kevin Whatley finished 1-for-2 with two walks and one RBI, and Zackary Gray drove in a run for the Diamond Hoppers. RHP Luis Contreras made the start on the mound, striking out six in 4.0 innings.
The Diamond Hoppers trailed 4-0 heading into the ninth inning, but pushed three runs across and had the bases loaded with two outs before Kramer induced a ground ball to shortstop to preserve the one-run victory for the Mammoths.
UPCOMING GAMES:
Sunday, May 19
Eastside Diamond Hoppers vs. Birmingham Bloomfield Beavers, 1:05 p.m. (Gates open at Noon)
Promotion: Lego Day at the Ballpark, presented by LEGOLAND®, Meet the Beavers, Kids Crafts, Lego figurine giveaway for the first 250 kids, and LEGOLAND® prizes
Fans can bid on the Lego jerseys that the Diamond Hoppers will be wearing on Sunday here.
#YourSummerDestination