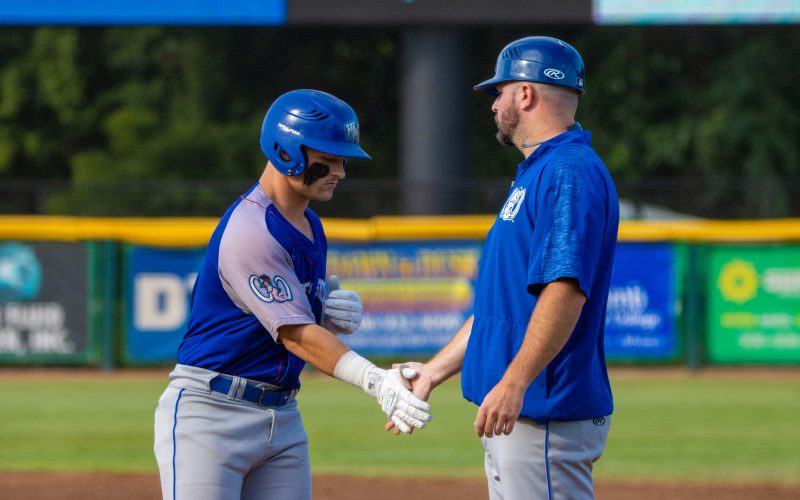 Woolly Mammoths Clip Diamond Hoppers, 5-3
August 27th, 2022
UTICA, Mich.  – Nick Caruso went 1-for-3 with three RBIs to lead the Westside Woolly Mammoths (16-25) over the Eastside Diamond Hoppers (18-23), 5-3, on Saturday night at Jimmy John's Field.
Wade Weinburger Jr. and Mitch Moralez had the other two RBIs for the Mammoths. Starting pitcher Jack Parisi pitched 5.0 innings on the mound, striking out four.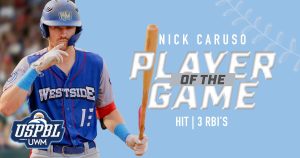 For the Hoppers, Joe Burke hit his team best seventh home run of the season. Bryant Shellenbarger doubled and scored one run.
#SummerNightsUnderTheLights