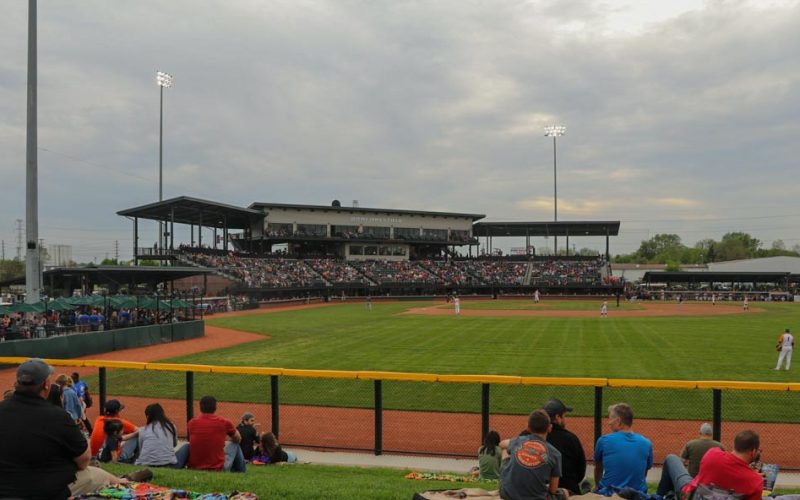 WEATHER UPDATE: Mammoths-Unicorns on Saturday
UTICA, Mich. – With potential thunderstorms rolling through downtown Utica, the United Shore Professional Baseball League wanted to update its fans on tonight's game between the Westside Woolly Mammoths and Utica Unicorns, scheduled for 7:05 p.m. at Jimmy John's Field.
The USPBL has every intention of playing each game, even when the weather forecast may be calling for rain. Jimmy John's Field's playing surface includes state-of-the-art drainage in the outfield and an oversized tarp to cover the infield dirt. This combination allows the USPBL a great chance to play ball, regardless of the amount of rain that might fall prior to a game. The grounds crew will be hard at work to maintain and prepare the field for each and every game. A decision to play, suspend, cancel or postpone will NOT be made prior to the scheduled start time of any game, and a game's start time will more likely be delayed before an official decision is made. This is done to allow for additional time to evaluate the weather forecast for the Utica area.
#YourSummerDestination