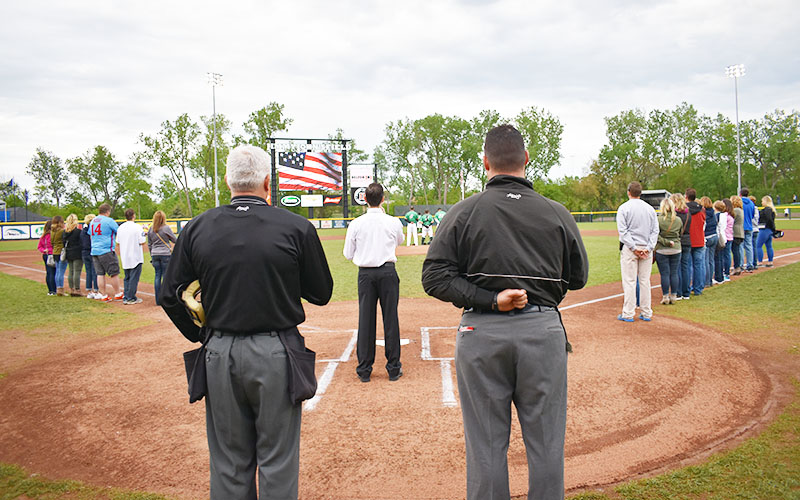 USPBL Will Host National Anthem Auditions at The Mall at Partridge Creek
April 18th, 2018
ROCHESTER, Mich. – The United Shore Professional Baseball League will host National Anthem Auditions next Thursday and Friday, April 26-27, from 4-7 p.m. through its great partnership with The Mall at Partridge Creek, located at 17420 Hall Rd in Clinton Township, Mich. in the center court. Space is limited, so please sign up by clicking here.
Each performer will have 90 seconds to sing their rendition of the Star-Spangled Banner on stage. A panel of USPBL representatives, media, city officials and community leaders will be judging the event. The panel will make its selections based on voice quality and stage presence.
The 2018 season will run May 11-Sept. 9. All performers chosen will have the opportunity to sing the national anthem at Jimmy John's Field for a Birmingham Bloomfield Beavers, Eastside Diamond Hoppers, Utica Unicorns or Westside Woolly Mammoths game. All selections will be made by May 11 and performers will be contacted individually.
#YourSummerDestination