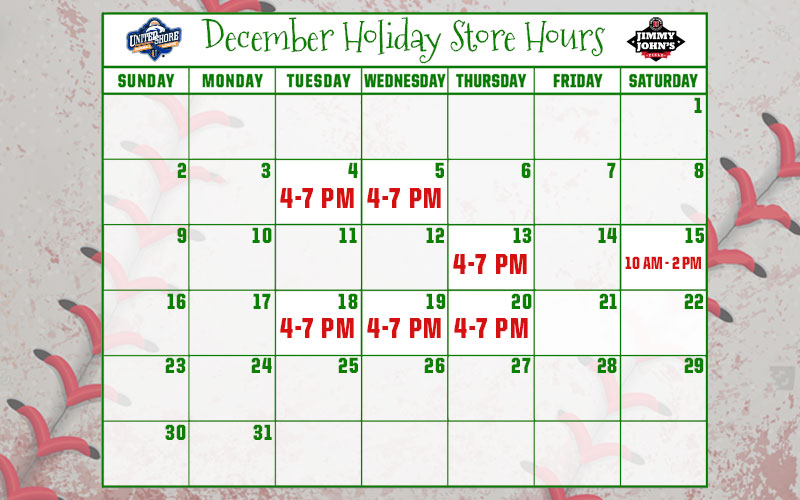 USPBL Merchandise Store Holiday Hours
November 27th, 2018
ROCHESTER, Mich. – The United Shore Professional Baseball League will open its Merchandise Store during the holiday season at special times and days, Dec. 4-20, inside the AAA Clubhouse at Jimmy John's Field in historic downtown Utica, Mich. There will be plenty of authentic gear for fans to purchase.
The store will feature some special 25 percent discounts and warm-weather gear including team sweatshirts for kids and adults. Through Dec. 10, any jersey purchase can be customized with a name and/or number for no additional cost. Make sure you stop by and pick up a great gift for yourself or your favorite relative or friend.
Week 1: Tuesday, Dec. 4 (4-7 p.m.) / Wednesday, Dec. 5 (4-7 p.m.)
Week 2: Thursday, Dec. 13 (4-7 p.m.) / Saturday, Dec. 15 (10 a.m. – 2 p.m.)
Week 3: Tuesday, Dec. 18 (4-7 p.m.) / Wednesday, Dec. 19 (4-7 p.m.) / Thursday, Dec. 20 (4-7 p.m.)
For additional questions, please contact Abbey Robinson at arobinson@uspbl.tempurl.host or call at 248-923-1963.
#USPBLgear