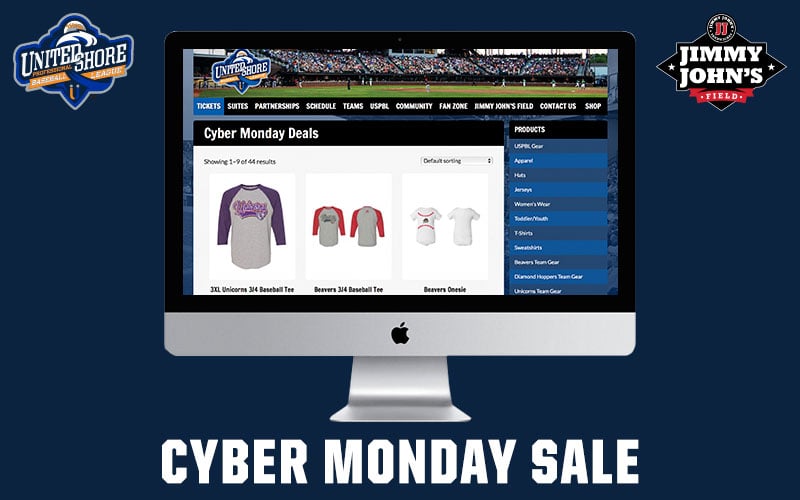 USPBL Cyber Monday Sale
ROCHESTER, Mich. – The United Shore Professional Baseball League announces the USPBL Cyber Monday Sale with special discounts for one day. Deals will include 20 percent off Tech hoodies and 25 to 50 percent off select souvenirs and apparel. Deals will ONLY be available online on Monday.
The link for all online specials can be found HERE. These discounts will ONLY be available on Monday (Nov. 26).
#USPBLgear