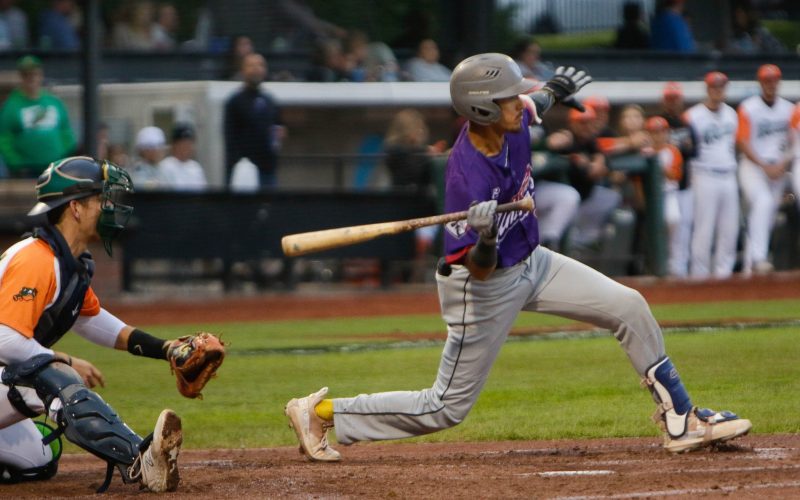 Unicorns Stop Hoppers, 7-2, to Advance to Championship Game
September 8th, 2023
UTICA, Mich. – Right-handed pitcher Jacob Harsany (2-3) tossed 4.0 innings in relief, scattering one hit, allowing no runs and struck out seven, while Lucas Goodin went 3-for-5 and scored three times to lead the Utica Unicorns (16-26, 2-0) over the Eastside Diamond Hoppers (23-21, 0-1), 7-2, in the semifinals of the USPBL powered by UWM Playoffs on Friday night in front of a sellout crowd at Jimmy John's Field.
Nick Pastore went 4-for-4 with two RBIs, while catcher Felix Aberouette knocked in three runs and finished with one hit. Phil Matulia, Josh Baker and Jared Weber also had one hit. This is the third time in eight years that a No. 4 ranked team has made the Championship game.
For the Hoppers, Anthony Flores hit a home run in his first at bat of the game, finishing 2-for-5. Designated hitter Noah Marcoux also had two hits. Joe Burke had the other RBI for Eastside. Taj Porter9.08.23 came in to pinch hit in the eighth inning. Porter scored once and had one hit.
#ThePlaceToBeIn2023