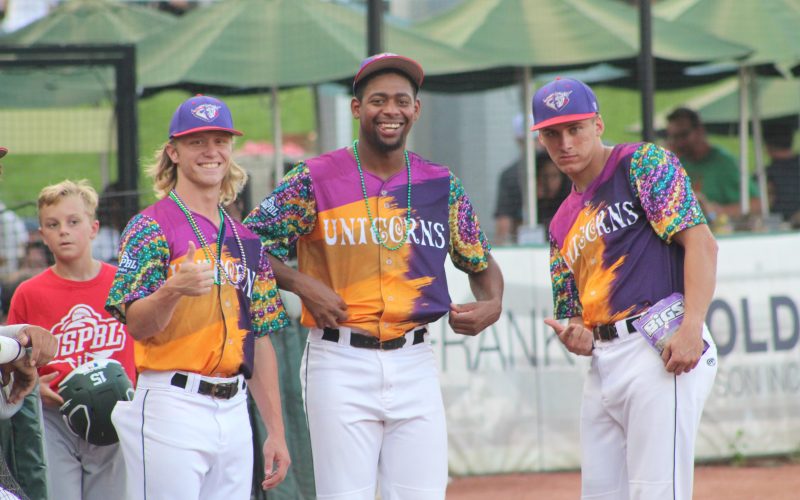 Unicorns Blank Hoppers, 3-0
August 26th, 2021
UTICA, Mich. – Noah Childress went 2-for-3 with one run and one RBI  and right-handed pitcher Colton Williams threw 4.0 scoreless to lead the Utica Unicorns (23-12) past the Eastside Diamond Hoppers (16-18), 3-0, on Thursday night in front of an enthusiastic crowd at Jimmy John's Field.
Tucker Rayburn finished 2-for-4 with one RBU and Jon Hodo brought in the other Unicorn run.
Will Buraconak pitched 2.0 innings of relief for the Hoppers, giving up not hits and striking out four.
With tonights win, the Utica Unicorns secure the no. 1 seed in the USPBL powered by UWM Championship Weekend. The Unicorns will automatically advance to Sunday's Championship game on September 22th.
#BringingBackTheFun