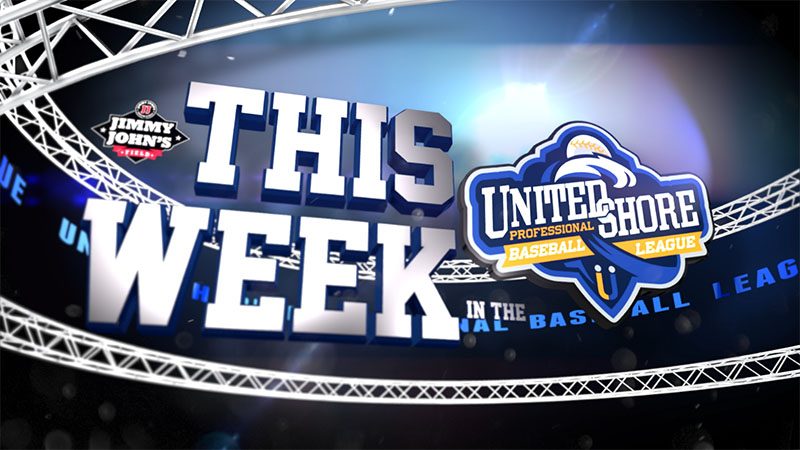 This Week in the USPBL – Episode 7
June 25th, 2019
ROCHESTER, Mich. – It was a special week for the United Shore Professional Baseball League with two players signing with Major League Baseball organizations and the Westside Woolly Mammoths are riding a five-game winning streak to highlight This Week in the USPBL.
During their five-game winning streak, the Woolly Mammoths are scoring 9.4 runs per game and are batting a league-best .276 on the season. They are led by outfielder Sonny Cortez with a league-best .403 batting average. Right behind Cortez is Warren, Mich., native Pat Adams from the Eastside Diamond Hoppers at .386.
The standings are beginning to get bunched up as the Utica Unicorns lead the way at 12-8, two games in front of the Birmingham Bloomfield Beavers at 9-9. The Diamond Hoppers are in third at 9-10 and the Westside Woolly Mammoths are 8-11.
The Unicorns' Donald Goodson leads the league with a 1.72 earned run average and is striking out over five per game. A native of Detroit, Goodson leads the USPBL by holding opposing hitters to a microscopic .155 batting average.
The Beavers' Dylan Collett pushed his consecutive scoreless innings streak to 12.2 innings last week and ranks second in the league with a 1.89 ERA. Collett is currently 2-1 on the season, and is holding opponents to a .206 batting average.
#YourSummerDestination