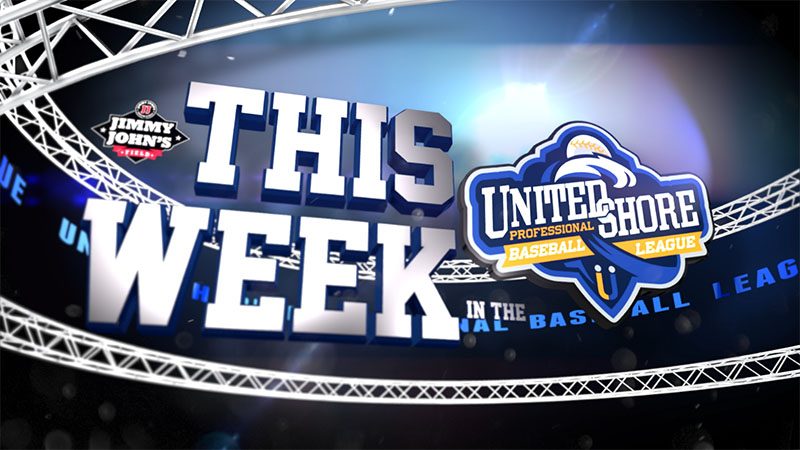 This Week in the USPBL – Episode 13
August 6th, 2019
ROCHESTER, Mich. – Three teams are within a half-game of each other for first place and Eastside Diamond Hoppers Noah Gotsis and Birmingham Bloomfield Beavers Kyle Olliges became the 33rd and 34th players to ink contracts with Major League Baseball organizations since 2016 to highlight This Week in the USPBL.
For the first time in their three-year history, the Westside Woolly Mammoths occupy first place in the standings, tied with the Utica Unicorns at 20-17. The two-time defending champion Beavers are a half-game out of first place at 18-16 heading in to this week.
Pat Adams from Warren, Mich., continues to lead the way for the Eastside Diamond Hoppers. The outfielder leads the league in batting average (.354), hits (46), walks (37) and on-base percentage (.503). Adams is just one walk away from matching the single-season record of 38 set by Jalin Lawson last season.
The Woolly Mammoths' JaVon Shelby took over the home run lead with five home runs over his last eight games and now has a league-best eight on the season. The former fifth-round pick of the Oakland A's is followed closely by the Unicorns' Jimmy Latona, the Beavers' Ross Haffey and the Hoppers' Luke Johnson with seven each.
On the mound, the Woolly Mammoths boast the top 1-2 punch in the league. Right-handed pitchers Ben McKendall (4-2) and Matt Cronin (4-0) are a combined 8-2, and both have sub-2.05 earned run averages, leading the USPBL.
#MakeTimeForFun
#YourSummerDestination