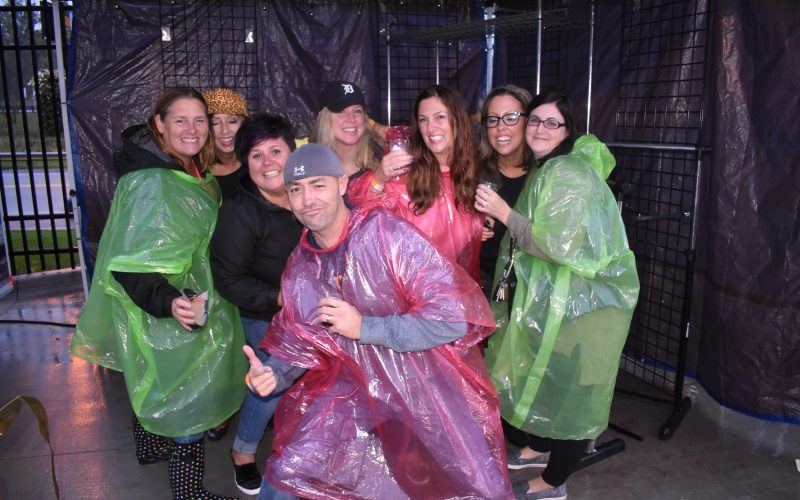 The Rain Couldn't Stop the Fun at Brew and Fall Fest
October 17th, 2017
Brew and Fall Fest 2017
Jimmy John's Field
Saturday, October 14
The rain could not stop the fun at the 2017 Brew & Fall Fest at Jimmy John's Field on Saturday, October 14th. Over 700 people came to enjoy a day of fall fun and festivities.
The day started with a very competitive Wiffle Ball Tournament in the morning. Winning the tournament was team "Wiffle House", who also took home the prize for best team uniform, sporting a Wiffle House logo with four decorative wiffle balls imitating the USPBL mascots.
Taking home the award for best team name was "Rod Allen's Second Deck".
The day continued with the Ace Run Derby Disc Golf Tournament, featuring a shot from the third floor Owner's Suite to a basket on the pitcher's mound.
Steve Simison took 1st, Brian Pilgrim took 2nd Place and Joey Hansen took 3rd Place.
All the while, attendees of the Brew and Fall Fest were enjoying a variety of cider and beer samples from over 20 brewers.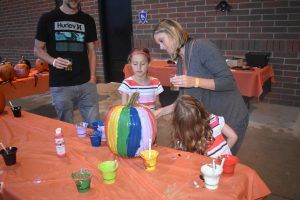 Kids also got to enjoy a craft area where they could paint their own pumpkins, color, create spider plates, get their face painted, all while eating cider and donuts provided by Yates Cider Mill!!!
As you can see, some of our young pumpkin artists were very impressive!!
View the full album from 2017 Brew & Fall Fest on our Facebook Page @JimmyJohnsField