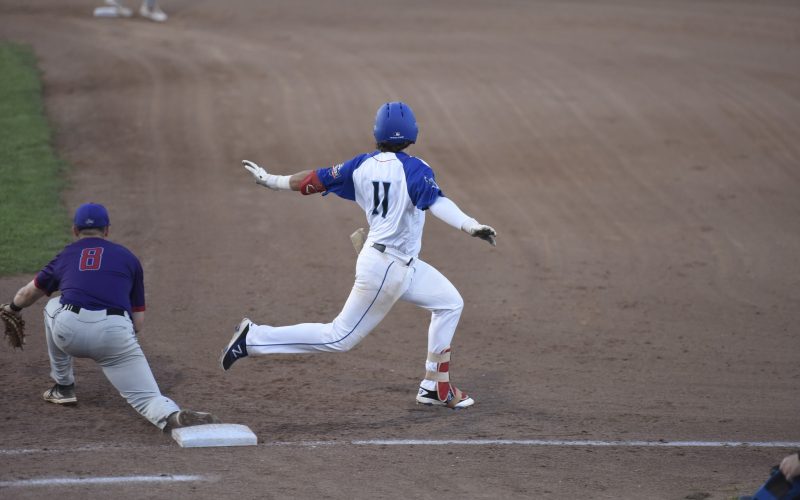 Mammoths Roll Past Unicorns, 3-2
August 13th, 2023
UTICA, Mich. – Dre William-Nelson had the game winning hot and RBI to lead the Westside Woolly Mammoths (20-15) over the Utica Unicorns (14-20), 3-2, on Saturday night at Jimmy John's Field.
The Mammoths pitting staff had a combined 12 strikeouts on the night. Nathan Witt picked up the win, improving his record to 3-1. Carson Ferry started on the mound, pitching 4.2 innings, followed by Tyler Ruetschle, who struck out five of the nine batters he faced in the 2.0 innings he tossed. Jonathan Haab pitched 0.2 innings, allowing no hits, three walks, and struck out one.
Nick Pastore led the way for the Unicorns, going 3-for-5 with one run scored. Phil Matulia and Patrick Baggett had the two RBIs for Utica.
#ThePlaceToBeIn2023