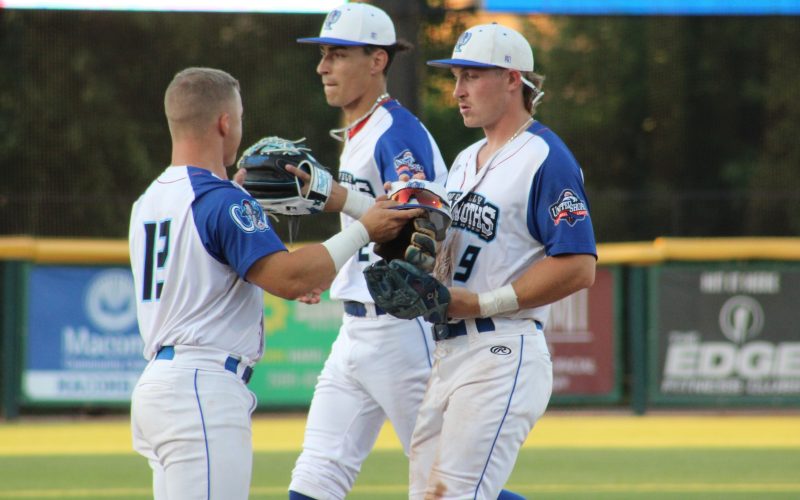 Mammoths Defeat Hoppers, 5-2
July 22nd, 2022
UTICA, Mich. – Bryan Leef hit a three-run home run for the Westside Woolly Mammoths (9-15) as they defeated the Eastside Diamond Hoppers (9-16), 5-2, on Friday at Jimmy John's Field.
Right-handed pitcher Collin Ledbetter picked up his second win of the season for the Mammoths, pitching 7.0 innings, scattering four hits, allowing two runs, and striking out seven. Nick Caruso finished the night with two two hits and one run scored.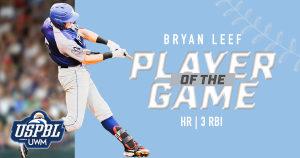 Leading the Hoppers offensively was designated hitter Nick Kreutzer, who had two hits with one walk. Blake Porter had the lone RBI and Alex Pup scored on a wild pitch.
#SummerNightsUnderTheLights