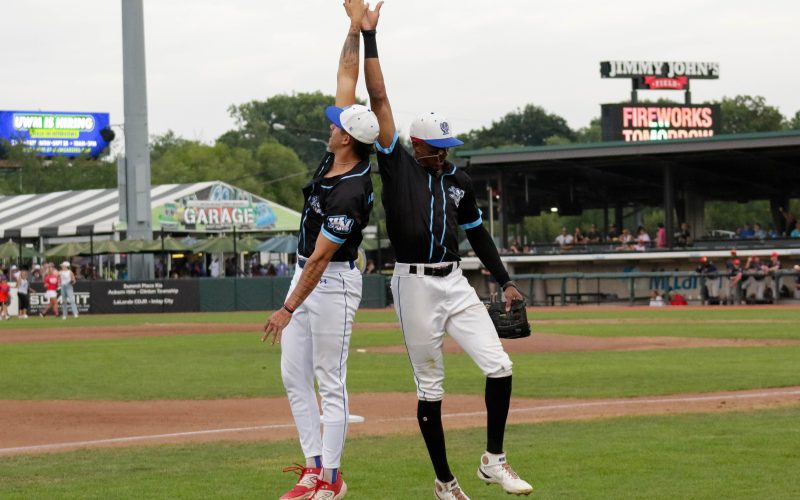 Mammoths Defeat Beavers, 9-6
August 3rd, 2023
UTICA, Mich. – Fox Leum went 2-for-3 with two walks and three runs scored to lead the Westside Woolly Mammoths (18-14) past the Birmingham Bloomfield Beavers (14-18), 9-6, on Thursday night at Jimmy John's Field.
Burle Dixon had two hits and one run, while Alex Garbacik went 1-for-2 with two runs scored, one RBI and walked once. Tyler Reutschle tossed 2.2 innings on relief, striking out four of the nine batters he faced, earning the win.
For the Beavers, Malek Bolin hit a home run. Ray Hillbrich finished the night 2-for-3 and crossed the plate twice. Marcus Judd had two RBIs off a single.
#ThePlaceToBeIn2023