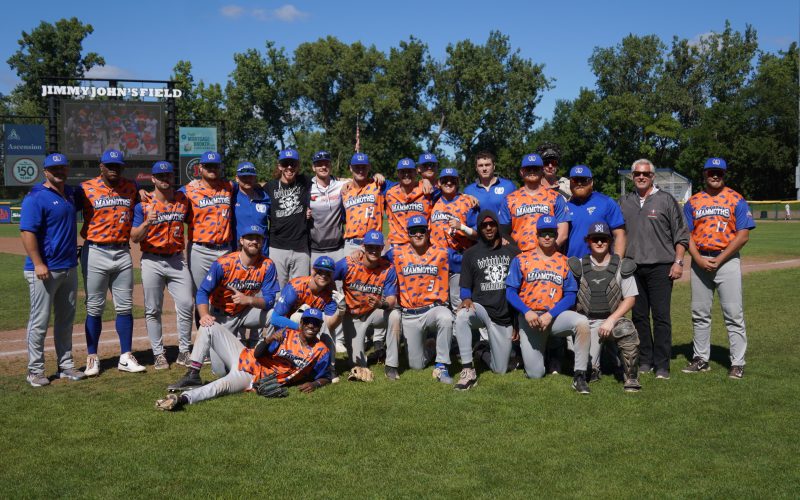 Mammoths Clinch #1 Seed with Win Over Hoppers, 6-2
August 27th, 2023
UTICA, Mich. – With this afternoon's win, 6-2, against the Eastside Diamond Hoppers (22-20), the Westside Woolly Mammoths (26-17) clinch the no. 1 seed for Championship Weekend. The Mammoths will move straight to Championship Saturday at Jimmy John's Field on September 9th.
RHP Garrett Martin tossed 6.0 innings of relief, allowing no hits, runs, walking three and striking out six. Livingston Morris hot his first home run of the season, going 2-for-3 with 3 RBIs. Short stop Trevor Austin also had two hits, with two runs scored for the Mammoths.
Eastside Diamond Hoppers Todd Mattox went 1-for-3 with one RBI. Taj Porter also had one hit and one RBI. Luke Drummond pitched the last inning for the Hoppers, striking out all four batters he faced.
#ThePlaceToBeIn2023